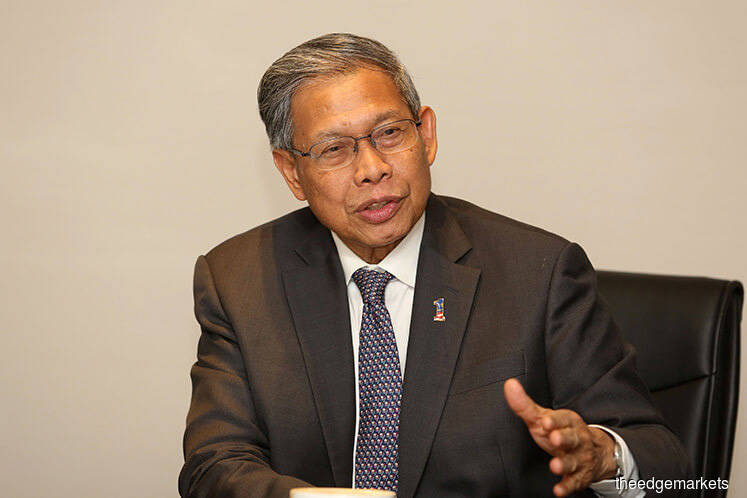 KUALA LUMPUR (Jan 18): The Malaysian automotive industry must prepare itself to face the potential competition from other exporting countries should the Comprehensive and Progressive Agreement for Trans-Pacific Partnership (CPTPP) come into force, said International Trade and Industry Minister Datuk Seri Mustapa Mohamed.
The CPTPP, formerly known as the Trans-Pacific Partnership, will be a free trade agreement involving 11 Asia Pacific countries, namely Malaysia, New Zealand, Australia, Brunei, Canada, Chile, Japan, Mexico, Peru, Singapore and Vietnam. The United States had withdrawn itself from the original trade pact.
"There's no choice. The world is getting more and more competitive, as customers demand for better quality at more competitive prices," Mustapa told reporters during the International Trade and Industry Ministry's (Miti's) 2018 automotive outlook briefing today.
"There was a time when we could protect the market. The market has been open for quite some time, especially to car producers from the Asean region. Whether or not we are prepared to face the competition, we have to be as customers are demanding for better quality," he added.
In this regard, Mustapa stressed that "we cannot protect the industry forever" and that the sector needs to mature in order for Malaysia to be a successful exporting nation.
Nevertheless, the minister said Miti has been cooperating with several original equipment manufacturers (OEMs) to further develop the local automotive supply chain and its competitive edge.
"We've been working closely with a few OEMs, to bring our vendors out of this country. There have been successes, such as in the case of Perodua vendors which are supported by Daihatsu and Toyota. Several vendors have been able to export to countries like Japan," Mustapa said.
"We want to improve the capabilities of our vendors. And the only way to be competitive is to improve the quality of production and ensure that pricing is comparative," he added.