This article first appeared in Forum, The Edge Malaysia Weekly, on May 31, 2021 - June 06, 2021.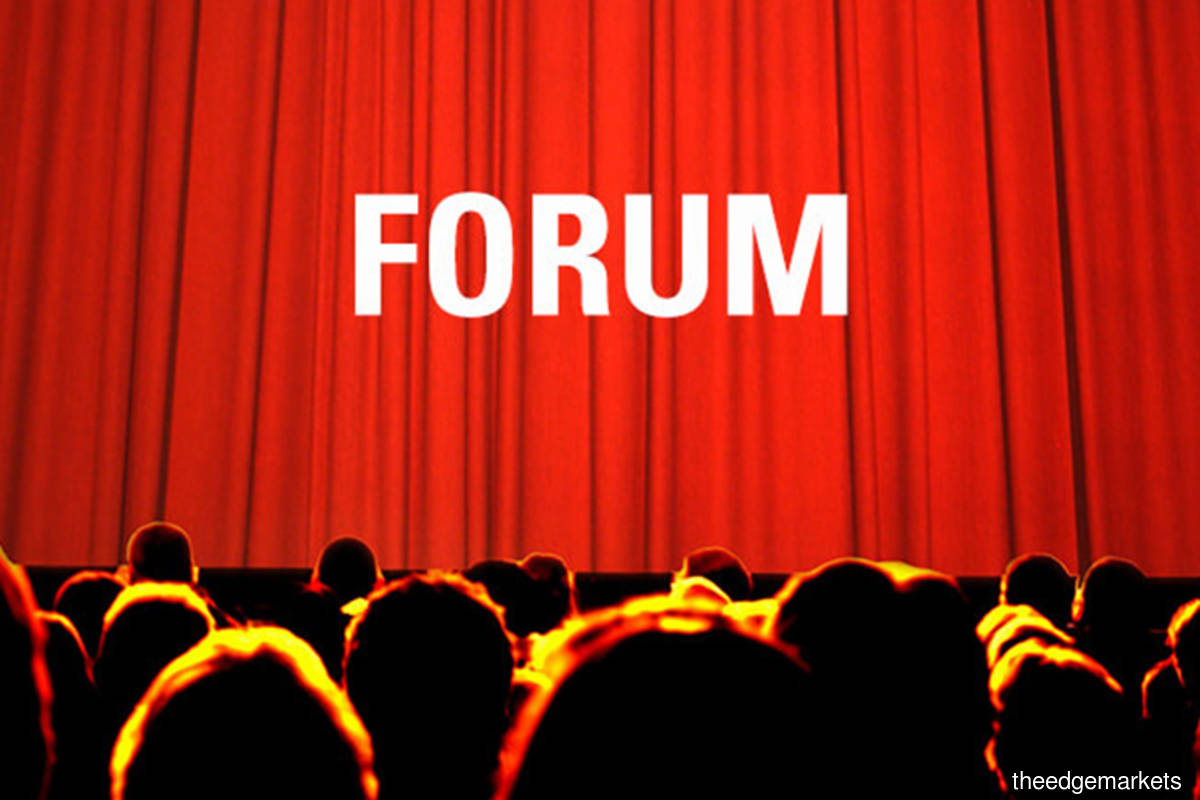 Our Covid-19 situation is getting worse day by day — a combination of issues has led us to this point, and our only hope to return to manageable numbers and some sense of normalcy is a well-executed and accelerated vaccine programme. That is a challenge as we are only receiving our supplies in smallish doses, but progressively, we will receive larger supplies soon — that will allow a rapid scale-up.
Vaccine hesitancy is a real issue in Malaysia, but it is also a global phenomenon. When our numbers were low, the anti-vaxxers were loud. In the West, when they had to deal with peak numbers earlier than us and vaccines were available, mass vaccination programmes clearly brought the number of cases and admissions down rapidly.
Sadly, social media, WhatsApp and other mobile messaging tools — which are more dangerous as it is so easy to share information without evidence or verification — have really confused our public and it is the intellectual community that is more hesitant in the end. Did you know that only 12 people are responsible for spreading misinformation globally? (www.npr.org/2021/05/13/996570855/disinformation-dozen-test-facebooks-twi...)
Vaccines have been around for ages. Mothers in the UK hid their children up in chimneys when health workers were vaccinating for smallpox in 1796 but persistence saw the horrible disease being eradicated in 1980. No one questions the safety of flu vaccines or meningococcal vaccines that pilgrims for haj and umrah take, do they? Did you know their efficacy is MUCH lower than the Covid-19 vaccines we have in the market today? Yes, the Covid-19 vaccines are new, but the platforms are neither new nor unknown, and this pandemic has brought people of science to work together in a way never seen before.
Any vaccine that achieves more than 50% efficacy meets World Health Organization (WHO) criteria and all of the vaccines we have now exceed that criteria. We consider three things when approving vaccines and, believe me, for Malaysia's National Pharmaceutical Regulatory Agency (NPRA), probably one of the world's strictest agencies, safety, quality and efficacy criteria must be met.
Covid-19 is a nasty disease.
As a health practitioner, I have not seen anything like this in my career and my friends working in infectious diseases say the same thing, as we learn a little more each day about the disease. It rips through patients and evokes an overdrive of their immune systems, leading to clots and tissue damage, and literally takes their breaths away. The saddest part is it affects the old and frail and co-morbid much more, but it is now also killing younger people.
In Malaysia, most of the positive and often asymptomatic patients are young, between 20 and 40 years old. They are more mobile and bring the disease home to the ones who are more vulnerable. It is a cruel disease — those affected are not only gasping for breath, but end up dying alone and buried without loved ones around.
Any risks one might consider of the vaccines are FAR less than the risks in contracting Covid-19.
Wearing my obstetrician and gynaecologist hat, let me also provide a perspective for women, especially those who are trying to get pregnant, already are or lactating. Firstly, pregnancy is a state where the woman's immune system is less robust, so if she falls ill with Covid-19, the effects could be devastating to her and her unborn baby. This is especially so among those with underlying co-morbidities such as diabetes, hypertension and obesity. To make things worse, many of these women are healthcare workers and caregivers, making them even more vulnerable and exposed.
When the vaccines were first rolled out in the US, many healthcare workers given the Pfizer vaccine did not know that they were pregnant, but some did and were at high risk as healthcare workers. Researchers have followed thousands of these women through their pregnancies and there have been no reported adversities.
Similarly, the Royal College of Obstetricians and Gynaecologists, where I graduated from, has given clear advisories that the administration of AstraZeneca is important when the benefits outweigh the risks. The vaccine does not affect fertility, has not been shown to harm the unborn child and is also safe in breastfeeding. Notably, decent quantities of antibodies have been found in breastmilk, which is great!
In Malaysia, we have also endorsed the administration of Pfizer to women between 18 and 33 weeks of pregnancy. This will be the vaccine preferred and reserved for pregnant mums. For lactating women, both Pfizer and AstraZeneca can be used. There is more research on Pfizer as it was rolled out earlier but the UK, Australia and Canada have also endorsed AstraZeneca for breastfeeding mums.
Finally, as a Muslim, I have a duty to uphold the basic tenets of Maqasid Syariah — protecting faith, protecting progeny, protecting life and humanity. In a raging pandemic where each person has a critical role to protect each other and humanity, we must make every endeavour to comply with public health measures. Vaccination is one of them. It is now our duty to be vaccinated. Many Muslims do not realise this and deny the right of other human beings. We must vaccinate 70% to 80% of our population to achieve herd immunity and that means almost all adults over 18 years of age.
We are facing a health crisis and we have the tools to help us overcome this. Let's all play our part — comply with public health measures and ensure we encourage our own circles of influence, and get that vaccine into as many of our arms as soon as possible.
---
Tan Sri Dr Jemilah Mahmood is the prime minister's special adviser on public health