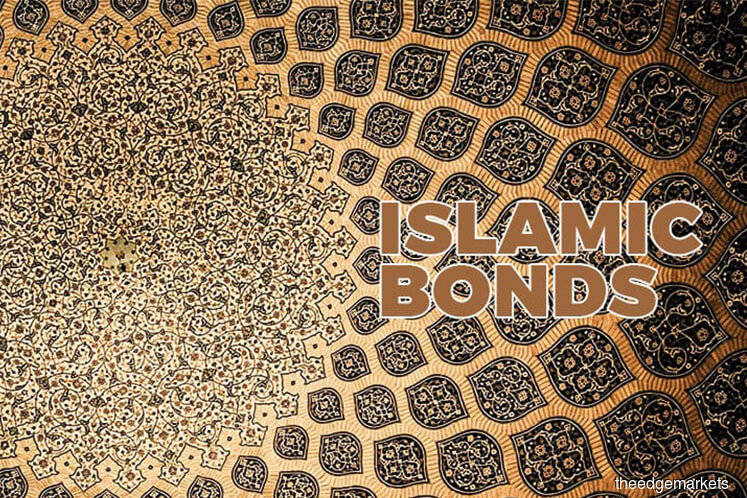 KUALA LUMPUR (Dec 12): Muslim countries and customers with such affinity should tap into the green sukuk market, given there is an estimated US$45 trillion demand for environmental, social and governance (ESG)-compliant assets, according to CIMB Islamic Bank Bhd chief executive officer Rafe Haneef.
"The demand is almost double the amount we have in terms of supply. If you are tapping the Islamic market because there is a US$2 trillion demand, why are you ignoring the US$45 trillion market?" Rafe asked during a panel discussion titled "Green Financing/Green Sukuk" today at the third annual symposium on Islamic finance, organised by the World Bank and Islamic Research and Training Institute. 
Rafe was one of three panellists at the talk. The two others were RAM Rating Services Bhd deputy chief executive officer Promod Dass and World Bank financial sector specialist Mohamed Rozani Mohamed Osman.
Rafe said in 2016, the Global Sustainable Investment Alliance reported sustainable and responsible investments (SRIs) such as ESG-compliant (similar to Shariah-compliant) investments totalled US$23 trillion, almost 12 times more than the Islamic finance industry at US$2 trillion.
The demand for ESG-compliant investment is represented by ESG-compliant assets under management (AUM) which stood at US$45 trillion in 2015, he said, citing UNPRI.
Green sukuk has a higher compliant standard, which has its roots in the sustainability standards set out by the United Nations' principle on responsible investment (UNPRI) and in line with Islamic codes, according to Rafe.
Hence green sukuk, from an Islamic viewpoint, is very much part and parcel of shariah compliance, which should be halal and sustainable, he added.
Malaysia reportedly made history when Edra Power Holdings Sdn Bhd's Tadau Energy Sdn Bhd became the first entity in the world to issue such a green sukuk to raise RM250 million for its large solar project in Kudat, Sabah in July this year, but green sukuk is not common.
Rafe said the size of green bond issuance has grown 1,000% to US$220 billion as at Dec 1 this year, from US$20 billion in 2013. The prediction is that it will close at US$240 billion, when 2017 comes to a close.
"In the context of global sukuk, the total size per year is about US$45 billion to US$50 billion, so green bonds are already five times the size of sukuk.
"You can therefore see that the west is leading this initiative, with more than 55% coming from Europe. We are seeing a lot of countries following, as evidenced by more than 50% of the issuers being first timers," Rafe added.
RAM Ratings' Promod Dass said there is US$3 trillion worth of green investment needs in Asean from 2015 to 2030.
Citing a study by the UN Environment Programme, Dass said 60% or US$1.8 trillion of that is for infrastructure, and the remainder for renewable energy or energy efficiency projects, agriculture and land use.
"On an annual basis, US$200 billion is required but what is supplied is only US$40 billion. Can you see the gap? Islamic finance can fill that need, particularly for Malaysia, which is a prominent player in the region," he added.
Meanwhile, World Bank's Mohamed Rozani Mohamed Osman said the UNPRI signatories managed more than US$62 trillion in assets globally as at April 2016, from over 1,700 signatories, one of whom is Khazanah Nasional Bhd.
"Khazanah sits on corporate boards, so they can see the impact as an asset owner. Globally, there is so much of money moving in that direction. If the Malaysian pension funds switch gears, then there would be greater changes," Mohamed Rozani added.
On what moved the rise of SRIs, he cited political motivation, an environmentally-conscious young demography, and ESG-focused corporate firms, as reasons.
He said the Paris climate accord signed last year prompted UN to draw up 17 sustainable development goals (SDGs), leading to national commitments and policies that encouraged green financing. This is supported by a burgeoning younger demography that are pushing for sustainable products and investments.
Quoting a study, Mohamed Rozani said 72% of millenials mentioned they were willing to pay a premium when it comes to investing in sustainable assets, while 66% of global consumers polled, did not mind paying more for sustainable products and services.
"Then, you look at gender differences: twice as many women prefer to make investments that are sustainable and environmentally-friendly, and between millenials and non-millenials, the former is twice as likely to consider sustainable factors when investing.
"So the younger generation that is starting to put money into pension funds, unit trusts and investment funds, and spending on consumer products, want sustainable products. When they want sustainable products, as a company, you need to cater to them as they are your future customers and employees," Mohamed Rozani added.
Maybank Group Bhd global banking head Datuk Muzaffar Hisham opined Malaysia is in the right direction of participating in the green sukuk sector.
"But it is just a question of how do we accelerate that. I am encouraged to see the growth and appetite for this. We see more institutions enabling the industries," Muzaffar Hisham added.