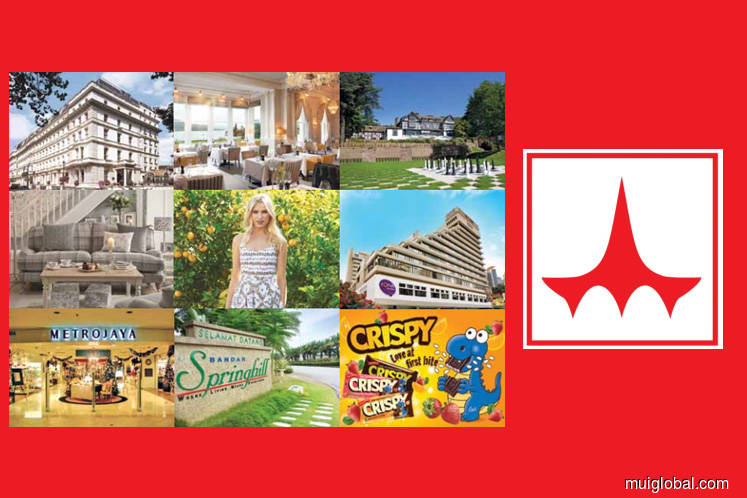 KUALA LUMPUR (March 4): Malayan United Industries Bhd (MUI) has secured two term-loan facilities totalling £100 million (RM539.3 million) to refinance its existing term-loan facility, as well as to finance the refurbishment and renovation of Corus Hotel Hyde Park in London.
The facilities were secured via MUI's indirect unit Plaza On Hyde Park Ltd.
"As part of the securities for the term-loan facilities, the company is required to provide a corporate guarantee for principal repayment and interest servicing throughout the tenor of the term-loan facilities," MUI said in a filing with Bursa Malaysia today.  
The first term-loan facility is to refinance its existing term-loan facility and amounts to £79.625 million (RM429.418 million), while the other facility amounts to £20.375 million (RM109.882 million).
Even though the second term-loan facility would result in the group incurring interest expense of an additional loss per share of 13 sen, MUI said the loan is expected to contribute positively to the group's earnings.
MUI's gearing ratio is also expected to increase from 1.36 times to 1.54 times, based on the group's audited total equity of approximately RM604.236 million as at June 30, 2019, even though the term-loan facilities are not expected to have any material effect on net assets per share.
Shares of MUI closed unchanged at 17 sen today, valuing the company at RM498.54 million.