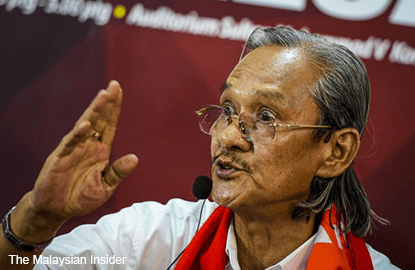 KUALA LUMPUR (Jan 26): Malaysia Trade Union Congress (MTUC) president Khalid Atan died this morning, its secretary-general N. Gopal Kishnam confirmed.
However, he did not comment on the cause of death.
Khalid, 63, had been president of the congress since 2010.
This was his second term as president of MTUC.
The funeral will be held near his home in Taman Permata Ampang, Selangor, at 5pm today.
Former research officer Khairul Annuar Ahmad Zainuddin told The Malaysian Insider that Khalid was a true union members.
"He devoted his life to union work and I learned a lot from it," he said.