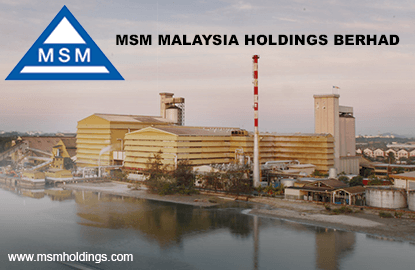 This article first appeared in The Edge Financial Daily, on November 18, 2015.
KANGAR: MSM Malaysia Holdings Bhd's Perlis unit MSM Perlis Sdn Bhd is targeting to increase its refining capacity to 300,000 tonnes per year from the current 200,000 tonnes.
MSM Perlis chief executive Ismail Samsu said the company plans to do that by acquiring new machinery and optimising its plant's operations, but did not specify a time frame for the completion of either exercise.
According to Ismail, MSM Perlis is currently running at 90% to 92% of its total capacity, hence it is looking at expanding its capability to capture the growing demand for refined sugar.
"We have allocated an additional capital expenditure of RM60 million for the debottlenecking exercise. The upgrading works should be completed by [the] end of next year.
"After that, we will spend between RM15 million and RM20 million per annum to acquire new machinery to ramp up our refinery capability," Ismail told reporters during a media familiarisation visit yesterday.
MSM Perlis was previously known as PPB Incorporated. It was renamed in October 2014 after being acquired by Felda Global Ventures Holdings Bhd, which owns 65% of MSM Malaysia.
Unlike the group's other unit MSM Prai Sdn Bhd — which runs the Prai refinery — MSM Perlis is also involved in the plantation sector and has a 4,884ha tract on which it has planted rubber (3,100ha), oil palm (100ha) and recently mangoes (11ha).
"We are going to harvest the first batch of the mangoes in 2016," he said, adding that MSM Perlis plans to increase the planting of the mangoes, known as sweet aromatic mangoes, should the first batch prove commercially successful.
Ismail expects the fruits to generate a reasonable amount of profit as the selling price of the fruit could reach RM60 per kg if demand is strong. The targeted plantation segment contribution is 10% of MSM Perlis' earnings by 2016.