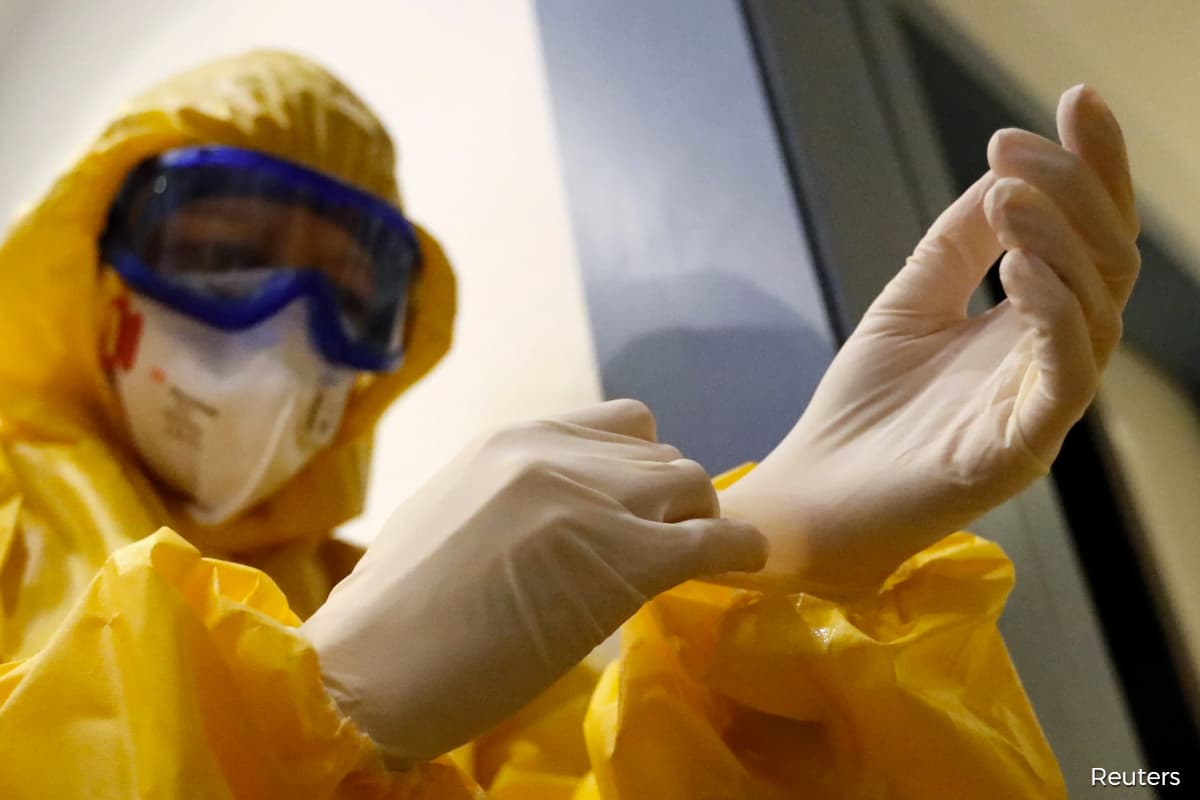 PETALING JAYA (Aug 25): IT solution provider MSCM Holdings Bhd announced its plan to venture into nitrile glove production — a strategic move to turn its financial performance around.
"The demand for gloves will continue to be good in the coming years. We plan to export the gloves overseas including to the US and Europe," MSCM executive director Jeff Chong Koon Meng told the media when explaining the rationale of the investment at the signing ceremony.
MSCM is investing RM59 million into the nitrile glove venture, which it anticipates to start yielding returns by the end of 2021. The investment is funded by the RM60 million fresh capital it raised from the cash call made last year.
MSCM's subsidiary Hong Seng Gloves Sdn Bhd, which was set up recently, signed an agreement with glove supplier Howellcare Industries Sdn Bhd today, appointing the latter as its turnkey project partner to kickstart the new venture.
Prior to this, its new unit Hong Seng entered into a conditional tenancy agreement on Aug 10 to set up a glove manufacturing plant measuring approximately 217,800 sq ft in Sungai Petani, Kedah. 
The loss-making company targets for the nitrile glove segment to contribute a bulk or 80% of its earnings by 2022, said Chong.
According to Chong, MSCM will begin with six production lines for nitrile gloves, which is expected to churn out an annual output of almost 1.5 billion pieces.
"Production of the lines are expected to start from April 2021 onwards on a staggered basis. Each production line could produce about 25,000 to 30,000 pieces of gloves per hour," said Chong, adding that MSCM plans to add five production lines in the future should the demand be good.
MSCM executive chairman Datuk Teoh Hai Hin said the investment in glove manufacturing is part of the company's overall plan to venture into new areas, including hire purchase and leasing and healthcare.
MSCM is the latest to join the bandwagon of new glove entrants in the market. Its share price shot up 12.5 times within five weeks from the low of 14 sen on July 15 to an all-time high of RM1.76 before today's announcement.
For the financial year ended March 31, 2020, it posted an audited net loss of RM7.43 million, compared with a net loss of RM13.1 million the year before.
Edited by Kathy Fong