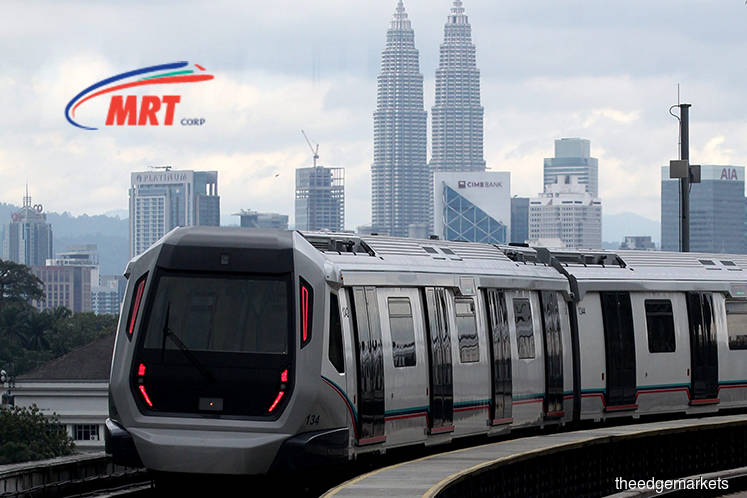 KUALA LUMPUR (Oct 9): Mass Rapid Transit Corp Sdn Bhd (MRT Corp) is leveraging Microsoft's and Bentley Systems Inc's cloud-based common data environment to raise productivity in its (MRT Corp's) 51-km Sungai Buloh–Serdang–Putrajaya (SSP) line project. 
In a joint press release today, Malaysian government-owned MRT Corp, Microsoft and Bentley Systems said the Azure-hosted Bentley Systems platform enables MRT Corp to benefit from a projected 35% productivity increase in the design, construction and operation of the SSP line.
"The Azure-hosted Bentley Systems platform enabled MRT Corp to increase precision of construction, reduce instances of design rework and to improve safety standards by enabling seamless synchronisation and information exchange between external vendors. It has enabled all project disciplines to work dynamically using a federated model for coordinated design, despite the participation of numerous external vendors and decentralised information on this complex project.
"In fact, the use of the federated platform has enabled over 1,500 users on the Common Data Environment (CDE) to collaborate on more than 45,000 documents, corresponding to 750GB of design files, to base confident decisions and actions in both design and construction. MRT Corp was able to improve efficiency of design coordination and achieve a significant reduction of design clashes by the Final Design stage. This repository also provided the basis for efficient ongoing asset management for the optimal lifecycle of this critical infrastructure," the companies said.
  
According to the joint statement, MRT Corp's earlier challenges in the Sungai Buloh-Kajang line project included too many site changes during construction due to design discrepancies arising from either design changes or site constraints.
A common database will provide updated design information, the statement added.
MRT Corp director of planning and design Poh Seng Tiok said in the statement: "One of the key challenges faced with any mega civil construction project like ours is ensuring seamless information exchange, and real-time collaboration among stakeholders, regardless of the platforms they are using." 
"The probability for error is high if information is not managed on a common data environment, especially in a highly collaborative project like ours. These types of errors could lead to construction delays and increased costs, due to change orders and rework to rectify issues," Poh said.