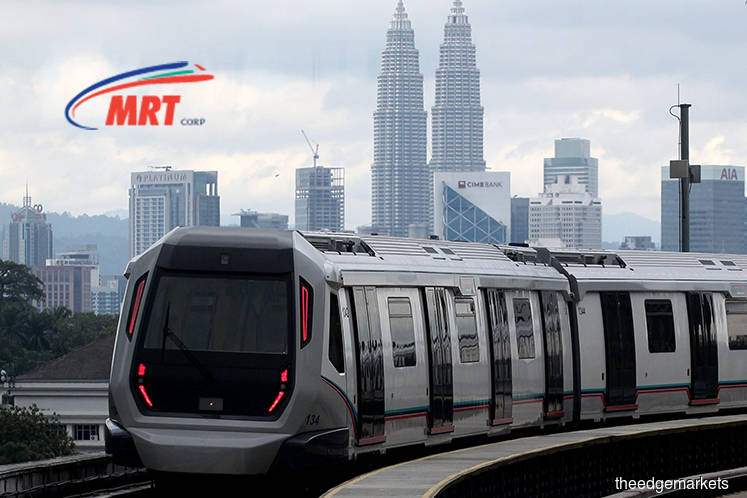 PETALING JAYA (Jul 11): The analysis to reduce the cost of construction for the MRT Sungai Buloh-Serdang-Putrajaya Line (MRT2) is still ongoing, and Mass Rapid Transit Corporation Sdn Bhd (MRT Corp) said it might "take some time" for it to finalise the study.
At a media briefing today, MRT Corp's MRT2 project director Datuk Amiruddin Ma'aris told reporters this is to ensure that cost cutting measures do not affect the safety and functionality of the project.
"We are doing some analysis on what are the elements that can contribute to cost savings, but we have not finalised that assessment yet, we are still studying," he said after leading a media entourage to visit MRT2 Taman University construction site at Seri Kembangan today.
"Although cost cutting is in consideration now, we need to be careful, in the sense that this initiative should not compromise the safety of the railway, and its functionality, so that analysis and study must be comprehensive, so that we will not compromise on these key elements," he explained.
Amiruddin said there is no specific target on how much to be saved from MRT2, whose construction cost was budgeted to be RM32 billion.
To-date, Amiruddin said 48 tenders under the MRT2 project have been awarded, and these which consist of all civil, stations and systems works packages, would involve a construction cost of RM30 billion.
Meanwhile, there are 20 tenders ongoing for work packages such as Multi-Storey Park and Rides (MSPR).
In June this year, it was reported MRT Corp chief executive officer Datuk Seri Shahril Mokhtar's meeting with the Council of Eminent Persons was related to discussion on ways to reduce the construction cost of MRT2.