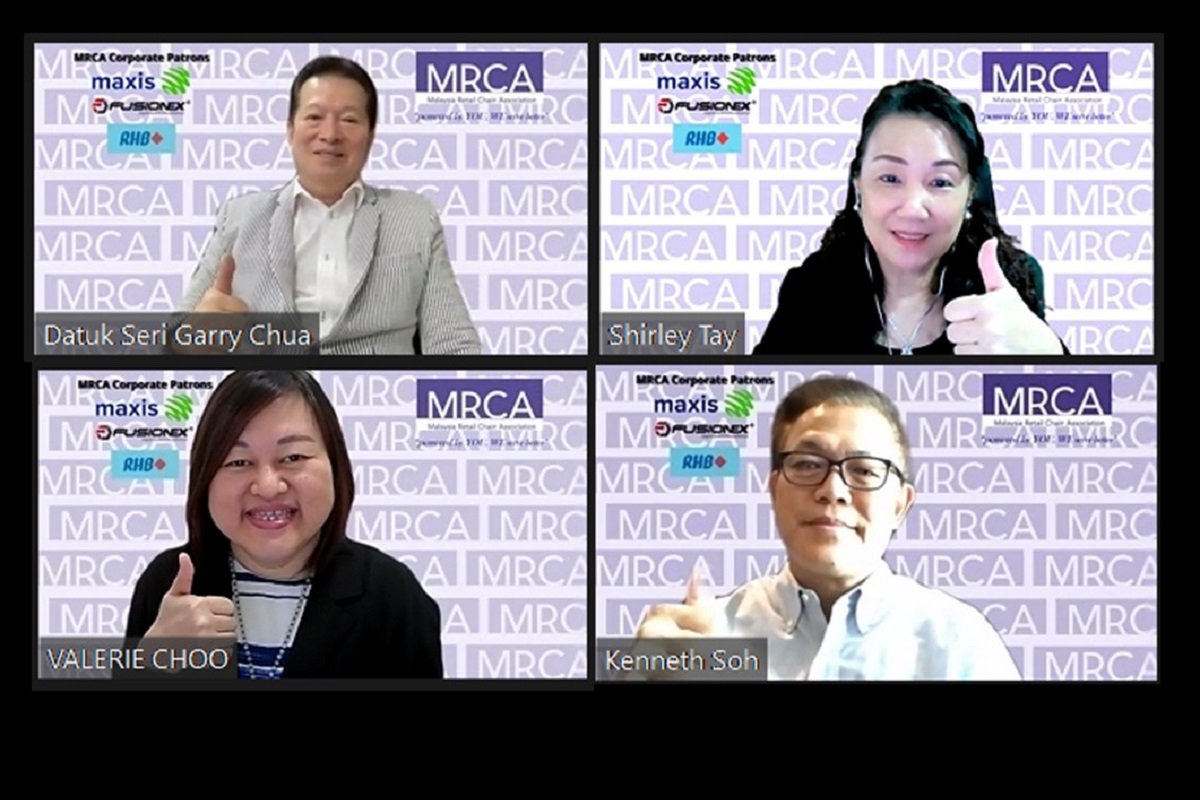 PETALING JAYA (July 28): The Malaysia Retail Chain Association (MRCA) will lobby the government to make changes to the Covid-19 Act to help the current challenging situation faced by food and beverage (F&B) outlets. This will be done via its new arm, the F&B division, launched today in a virtual media conference.
In light of the Covid-19 pandemic, MRCA immediate past president and chief of F&B division Datuk Seri Garry Chua highlighted that the F&B division will lobby the government for extension and improvement to the Covid-19 Act and to protect and preserve retail businesses affected by the various Movement Control Orders (MCOs), for fair charges by delivery platforms and anti-competitive behaviour, for dine-in for vaccinated patrons as soon as possible, for business recovery funding for small and medium enterprises (SMEs), and for government-initiated mediation on outstanding rent issues between landlords and tenants during the MCO.
"MRCA's F&B members are expected to gain invaluable opportunities to raise business-related issues and gain unhindered access to first-hand information from the authorities that would greatly benefit their respective businesses by leveraging on cordial relationships with various government bodies relevant to F&B operations including the Ministry of Domestic Trade and Consumer Affairs (KPDNHEP), Human Resources Development Fund (HRDF) and Pertubuhan Keselamatan Sosial (Perkeso)," said Chua.
Meanwhile, the new F&B division aims to represent the voice and plight of F&B retailers with six main objectives.
"These include to form a body of retailers specialising in the F&B industry among MRCA members to assist and support each other in matters of business; to arrange training, programmes, social and business networking events for its members to encourage and foster collaboration, goodwill and better understanding; to equip its members with the right skills, information and training to expand and develop their businesses particularly in the F&B industry; to promote and advance the professional development of the F&B division in the retail chain business and franchise industry; to assist and support the association in achieving and/or attaining its objectives; and any other matters that are incidental or conducive," said Chua.
Also present at the virtual conference were Tourism, Arts and Culture Minister Datuk Seri Nancy Shukri, MRCA president Shirley Tay, MRCA vice president and deputy chief of F&B division Valerie Choo and MRCA F&B division treasurer Datuk Kenneth Soh.
"This new division will be a concrete and formidable platform for MRCA members, not just to assist and support each other, but also to expand the business network to foster more collaboration, goodwill, and understanding. It will also benefit entrepreneurs in developing local businesses and attract more F&B brand participation, which will ultimately increase economic activities to ensure viable long-term benefits to stakeholders within the industry," said Nancy.
She added that the F&B division is timely right now and is in line with one of their strategies, which is to enhance demand sophistication by increasing tourist experiences that are unique, differentiated and memorable. Therefore, it is important to increase the value of services and goods provided to tourists.
In anticipation of a business rebound post-pandemic, the F&B division should organise relevant workshops and training to ensure its members are well prepared to adapt to the new consumer trend and behaviour in the future. 
"We will provide members with knowledge and techniques to improve their operational efficiency, as well as an opportunity for expansion through franchising. We also intend to assist those who are interested in being a competent franchisor," said Chua.
Read also:
MRCA's F&B division to ask for fair commission charges from delivery platforms