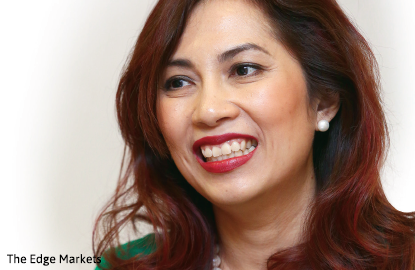 This article first appeared in The Edge Financial Daily, on April 14, 2016.
KUALA LUMPUR: MRCB-Quill Real Estate Investment Trust (MQREIT) does not expect to be significantly affected by the current office space oversupply, as only 7% of its net lettable area (NLA) will be up for renewal in July.
Yong Su-Lin, the chief executive officer of MQREIT's manager MRCB Quill Management Sdn Bhd, said the remaining portion of its total NLA of about 1.57 million sq ft has locked-in periods in the rental agreements.
"There will be only a small fluctuation in our occupancy rates," she told reporters after MQREIT's annual general meeting yesterday.
As at December last year, the group's occupancy rate was 97.5%. Of the total NLA, 80% is office space and 20% is retail space.
Yong said for properties with rental agreements due for renewal in July, such as the Quill Building 8 in Shah Alam, Selangor, the present tenant — logistics company DHL Express — has shown interest in renewing its tenancy.
On the additional office space coming on stream and the prolonged overhang in Kuala Lumpur and Selangor, Yong said they are unlikely to affect MQREIT as its offices are mainly purpose-built.
MQREIT's total assets amount to RM1.57 billion, which will rise to RM2.2 billion upon inclusion of Menara Shell, which is in the process of being acquired.
Yong said the group is still actively looking at acquisitions, but as the group's gearing level is about 0.43 times, it will seek to achieve its acquisition target by raising funds via equity.
The group's gearing is considered high, given the 50% cap as per REIT requirements, she said.
She added that the group wants to reduce its gearing while expanding its portfolio, and as such, it is likely to tie in the equity fundraising with acquisitions.
In December last year, MQREIT announced the acquisition of Menara Shell from Malaysian Resources Corp Bhd for RM640 million.
The group announced on Tuesday that the purchase period will be extended to May 30, as the group is in the midst of finalising the strata plan.
Yong declined to give forecasts for Menara Shell, saying it is premature to do so at this stage.