This article first appeared in The Edge Financial Daily, on September 4, 2018.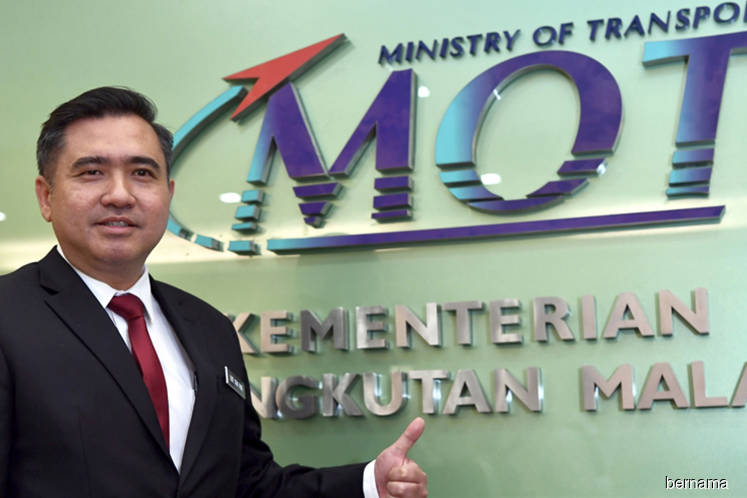 KUALA LUMPUR: The transport ministry (MoT) is considering a merit system to reward prudent drivers with discounts on vehicle insurance, which it hopes to implement next year.
At a press conference after his visit to the Automated Awareness Safety System (Awas) control centre yesterday, Transport Minister Anthony Loke Siew Fook said the ministry will initiate talks with the General Insurance Association of Malaysia (PIAM) on the proposed measure.
"The discussion with PIAM will be initiated immediately. In fact, this idea came from PIAM when we were having a dialogue with them. We do not want to be seen as just penalising people; we want to make it clear that the main aim is to educate people on their driving behaviours. So other than [imposing a] penalty, we want to have a rewarding system to incentivise people to drive prudently," Loke said.
After the government took over Awas' operations from its concession owner on Saturday, the traffic offence camera system issued 1,298 summons in just two days on Sept 1 and Sept 2. Of that, 1,121 summons related to those breaking speed limits, and 147 summonses issued on non-compliance to traffic lights.
With the takeover, done via the Road Transport Department (JPJ), the government now operates 45 Awas cameras nationwide, with 29 meant to capture speed-limit offenders, and the remaining 16 focusing on non-compliance to traffic lights.
"Offenders will be given 60 days to pay the compound rate of RM300; it's no longer RM150. They will also face reductions of points in our Demerit Points System (Kejara)," Loke said.
For transparency, details on camera location and the types of penalties will be uploaded to JPJ's website, he added.
"Our aim is to foster prudent driving behaviours, and not to earn revenue. We don't look at it from that perspective. If possible, we hope the revenue from this segment to be zero; we can increase the government's revenue in many [other] ways. I have many ideas; [the] tendering [of] car plates is just one of them.
"There will not be any discount given to the compound issued, at least not during my tenure as transport minister. There will be no exceptions," he said, before adding that official vehicles for Malaysian royalty, the prime minister and deputy prime minister are exempted from the penalty system.
"Only the official vehicles. Other vehicles driven by members of the royal family have to comply with the law. For ministers' vehicles, when they are issued a summons, they have to pay as well, while whoever drive those vehicles will face the Demerit [Points System].
"The same goes for other [vehicles]. If the driver is not the car owner, the car owner can write back to us when the summons is [wrongly] issued, to tell us the driver's name, and we will issue a new summon to the driver. Many bus service companies have told us about such a problem, where their drivers are the offenders, but the company had to bear the responsibility."