This article first appeared in City & Country, The Edge Malaysia Weekly, on April 27, 2020 - May 03, 2020.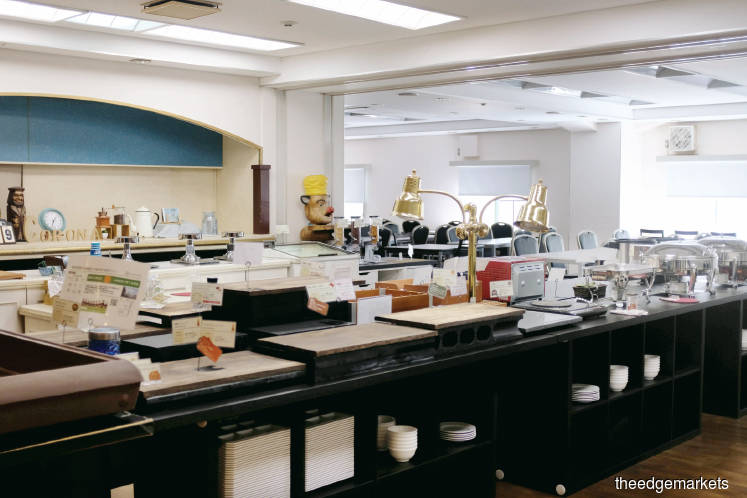 This deserted buffet area in the Osaka Corona Hotel in Japan shows the immediate impact of the Covid-19 pandemic on the hotel sector
Photo by Reuters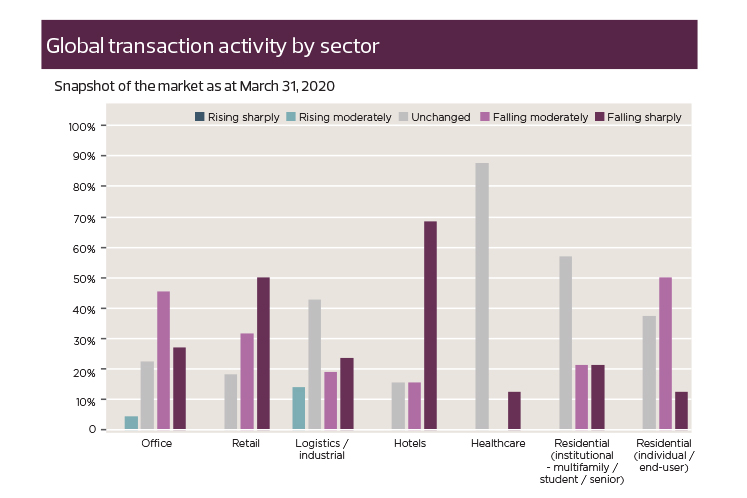 Source By Savills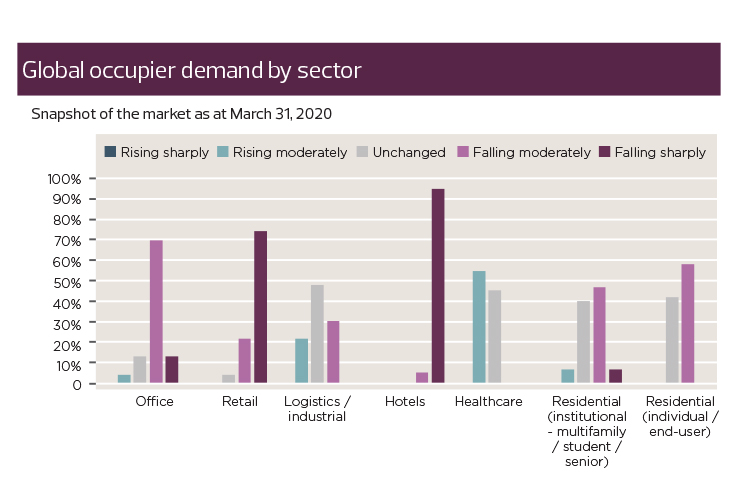 Source By Savills
The Covid-19 pandemic has reached almost every corner of the globe in less than a month and it has caused disruptions in the property market.
Based on Savills' global market sentiment survey, however, not all sectors and geographies have been equally affected by the pandemic.
The survey, conducted between March 27 and 31, provides a snapshot of the current market situation with data from Savills research heads across 24 global country markets.
Overall, 67% of countries report a moderately negative market impact attributed directly to Covid-19, while 29% cite a severely negative impact.
At a sector level, healthcare, logistics and, to a lesser extent, institutional residential are currently the most resilient across occupier demand and investment activity.
Retail, already undergoing a structural change prior to the Covid-19 pandemic, has seen its woes amplified by the virus.
Meanwhile, hotels have felt an immediate impact from the international travel restrictions and domestic lockdowns.
In the short term, capital values and rents are expected to follow the falls seen in transaction activity and occupier demand.
Certain trends, such as the shift to online retail and changing working habits, may see acceleration and this could have a long-term implication for markets as a whole.
Transactional activity and capital values
Transactional activity is one of the most immediate casualties of the disruption caused by Covid-19. There is a wait-and-see attitude among buyers and sellers for greater market clarity.
Falls in transaction volumes were reported across 62% of all real estate sectors globally. Transactions are still happening however, particularly those that were in progress before the pandemic took hold.
The office market shows a moderate fall in transactions as reported in 45% of countries, which is a common result. Roughly equal numbers stated that transaction volumes are either unchanged or falling severely.
Retail is reported by 82% of the countries surveyed to have the sharpest fall in transactional activity. Hotels are not spared as well, with 84% reporting a fall in transactional activity, owing to the shutdown of global travel.
While an immediate impact can be seen on transactional activity, capital values are still standing firm in 51% of all sectors globally.
Most countries reported office, logistics and residential values as unchanged. On the other hand, a retail sector weakened by structural changes has seen a fall in capital values in 82% of countries.
Logistics is a bright spot, with 57% of countries recording either no changes or rises in transactional activity. Healthcare's transactional and capital values are holding firm as well.
Meanwhile, in terms of real estate debt, European and North American countries report tightening of availability and worse terms, most notably in the US and UK.
Availability and terms remain favourable in emerging markets such as Indonesia, Czech Republic, Taiwan and the Middle East.
Changing occupier demand
Office space demand has not been affected as severely, although many employees across the globe are working from home.
About 70% of countries report a moderate fall in demand and just 13% stated a sharp fall. Meanwhile, the residential sector reports a moderate fall across all countries.
The hotel sector has been hardest hit, with 95% of countries reporting sharp falls in occupier demand, owing to international travel restrictions and domestic lockdowns.
Retail is also in a similar situation, with 74% of countries seeing sharp falls.
Logistics and healthcare, again, are the bright spots. The logistics market is benefiting from increased demand from food retailers.
The impact of the change in demand has yet to be fully reflected in rental values, with 51% of countries reporting unchanged values.
Retail and hotels are the exception, with countries reporting a sharp fall of 30% and 63% respectively in rental values.
The change in sentiment has translated into favourable terms for tenants, particularly in the retail sector, where 86% of countries reported favourable terms.
Just over 50% of countries report favourable terms for office tenants and 23% for the logistics sector.