This article first appeared in The Edge Malaysia Weekly, on November 9, 2020 - November 15, 2020.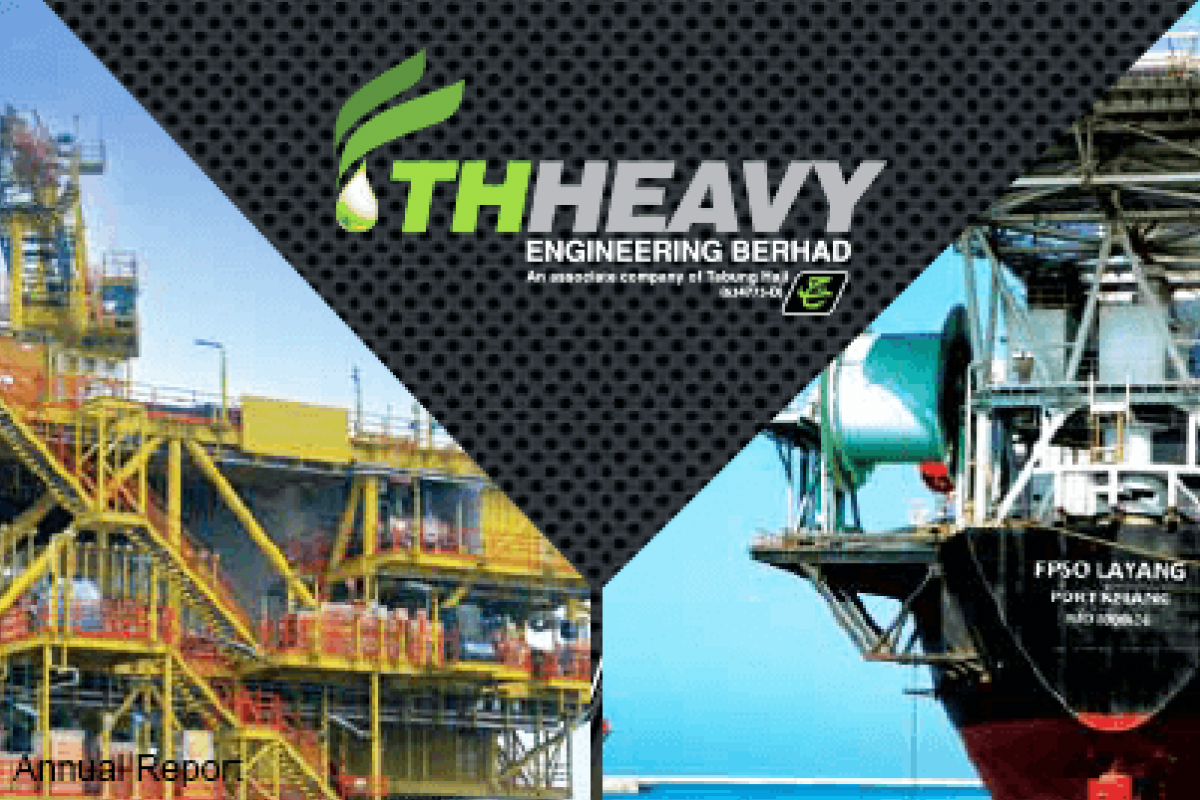 PROBLEMS and unanswered questions at ailing oil and gas (O&G) outfit TH Heavy Engineering Bhd (THHE) appear to be piling up, the latest being the recent auction of its vessel, FPSO Layang, for a mere RM26 million, when only two years ago, the company had been prepared to convert the crude oil handling vessel to one that ships gas at a whopping cost of RM1 billion.
Eighty per cent owned by THHE, the floating production storage and offloading (FPSO) vessel, formerly known as Deep Producer 1, was auctioned by the Dubai Execution Court, to the surprise of observers, after the company failed to pay US$6.2 million (RM25.68 million then) in charges, including berthing, incurred at Drydocks World–Dubai LLC. Drydocks is a large ship repair and vessel conversion facility in the Middle East.
Two sources from the O&G industry The Edge spoke to asked why THHE had not chartered a tug boat to tow FPSO Layang away as soon as the conversion was completed and lay it up off the coast of Johor, like many other companies.
This would have been cheaper than incurring berthing charges at Drydocks. Also, the move would have salvaged the asset, which is still worth tens of millions of ringgit.
"The cost of towing the vessel would be a mere RM3 million, a little more than 10% of the costs accumulated by berthing at Drydocks (World)," observes one of the sources.
THHE had not responded to The Edge's questions by press time, while its 66.45%-parent Urusharta Jamaah Sdn Bhd (UJ) suggested that questions should be directed to THHE.
A wholly-owned unit of the Ministry of Finance (MoF), UJ said "THHE is a strategic subsidiary of UJ, and UJ is committed to ensuring the future success of the company.
"UJ is of the view that THHE continues to hold strong potential and we remain committed to exploring opportunities and initiatives to improve the prospects of the company going forward."
The MoF company had been tasked with reviving THHE after taking over from pilgrim fund Lembaga Tabung Haji at the end of 2018, when much of the damage had already been inflicted.
FPSO Layang is valued as scrap
UJ will have its work cut out, looking at the manner in which FPSO Layang has been managed since it was acquired by THHE in 2011 at US$82.5 million.
THHE's FY2019 annual report appears to suggest that the vessel's value is now no more than scrap metal.
"As at Dec 31, 2019, the group had recognised accumulated impairment loss on capital work-in-progress of RM984.94 million. In 2018, the group engaged an independent valuer to determine the recoverable amount of FPSO Layang. The valuer's report states that an indicative range of fair market value less cost of disposal is at between US$14 million and US$18 million (RM57.4 million to RM73.8 million equivalent); and estimated force sale value at between US$9 million and US$12 million (RM36.9 million to RM49.2 million equivalent).
"On Feb 6, 2020, the company received a letter from the independent valuer, stating that the value (of the FPSO) remained unchanged from the date of valuation till Dec 31, 2019," THHE says.
But in 2017, THHE had been prepared to convert FPSO Layang into a gas transporter for about RM1 billion.
In an explanatory statement to the proposed scheme of arrangement between THHE and its scheme creditors prepared by Ferrier Hodgson in mid-November 2017, the cost for converting FPSO Layang from a crude oil handling vessel to one for gas was put at US$326 million, including the acquisition cost of US$82.5 million.
Although some say that the US$82.5 million paid for the vessel was too high, others observe that the amount was about 40% of the US$200 million that the previous owners had spent building the vessel.
What is more in contention, however, is the conversion cost of US$243.5 million that THHE was prepared to pay — and may have paid. Hence the question, why leave the vessel parked at Drydocks?
Industry players also question how the FPSO could have turned into scrap over such a short period, especially as THHE had been prepared to fork out such a huge sum of money two or three years ago.
It is worth pointing out that THHE had undertaken the conversion as it had secured a large contract in the second quarter of 2014 — an engineering, procurement, construction, installation and commissioning (EPCIC) contract from Japanese outfit JX Nippon Oil & Gas Exploration (Malaysia) Ltd for the bareboat lease of the then Deep Producer 1, at the Layang O&G field located in Block SK10, offshore Sarawak.
The bareboat charter contract was pegged at US$372 million (RM1.2 billion back then) and had a tenure of 7½ years, with extension options of up to 10 years. This matched the lifespan of the gas field.
With the 10-year extension, the contract value was pegged at US$457 million (RM1.46 billion then).
The annual net profit from FPSO Layang was estimated at RM100 million, which was considered great for a company that had just got out of Practice Note 17 (PN17), or cash-strapped category.
But despite landing the contract, THHE did not or could not deliver its part of the deal.
Instead, in April 2018, Yinson Holdings Bhd entered into a novation agreement with JX Nippon Oil & Gas Exploration (M) and THHE for the novation of the contract for the EPCIC and leasing of the FPSO between THHE and the Japanese oil company, which had been signed at end-November 2014.
Yinson had put the estimated aggregate value of the charter contract, assuming all extension options had been exercised, at US$860 million (RM3.37 billion then). Yinson paid THHE RM374 million, which was mainly used to repay its creditors.
THHE has failed to deliver again — this time to its partner. In March, Global Mariner Offshore Services Sdn Bhd, which owns a 20% stake in FPSO Layang, sued several parties, including THHE and Yinson, claiming RM74.8 million, or 20% of the RM374 million paid to THHE.
Global Mariner Offshore Services was THHE's consultant on the acquisition of the FPSO and was also part of THHE's management team for the Layang FPSO project.
Little else in THHE
THHE has a 57-acre fabrication yard in Pulau Indah in Port Klang, which has remained mostly idle, given the parlous state of the O&G industry.
In any event, THHE's status as a licensed fabricator of national oil company Petroliam Nasional Bhd had been suspended for almost four years for non-compliance with regulations. It was only reinstated by Petronas in January.
However, O&G jobs remain scarce, leaving THHE in deep water.
For the six months ended June, the company suffered a net loss of RM12.62 million on revenues of RM34.49 million. As at end-June, it had cash and cash equivalents of RM15.96 million, short-term borrowings of RM98.44 million and long-term borrowings of RM40 million.
THHE has been a PN17 company since April 2017 and holds the distinction of being the only company that has been in the category twice. It has just sought a fifth extension to submit its regularisation plan to Bursa Malaysia.
As part of its regularisation plan, THHE had sought to acquire ICE Petroleum Engineering Sdn Bhd and inked a memorandum of understanding with the company in March.
For its financial year ended September 2019, ICE Petroleum chalked up an after-tax profit of RM2.75 million on revenue of RM217.33 million. As at end-September last year, ICE Petroleum had total assets of RM101.22 million and total liabilities of RM80.80 million.
However, THHE has been conducting due diligence on ICE Petroleum since March.
The many problems at THHE are now Mohamed Niza Abu Bakar's to solve. He became executive director in late July. How he handles the long-standing mess that is THHE is anyone's guess.
The company closed last Friday at 7.5 sen, giving it a market capitalisation of RM84.15 million.