This article first appeared in The Edge Financial Daily, on March 17, 2020.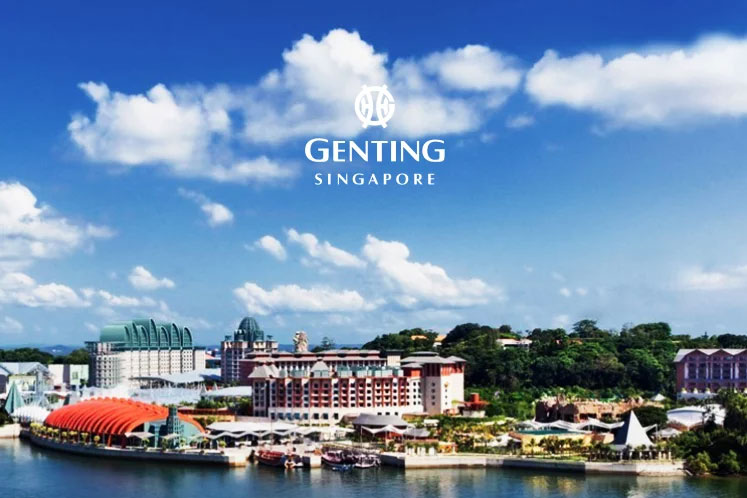 KUALA LUMPUR: Moody's Investors Service has placed on review for downgrade the Baa1 issuer rating of Genting Bhd and A3 issuer rating of Genting Singapore Ltd. It has also changed the outlook for ratings under review to downgrade, from stable.
The international rating agency said the review to downgrade Genting reflects its expectation that falling international travel trends and the fear of contagion because of the Covid-19 outbreak will lead to a decline in Genting's earnings, driven by weaker operating performance at the group's two largest revenue contributors — Resorts World Sentosa in Singapore and Resorts World Genting in Malaysia.
"While the extent of the negative impact caused by the virus outbreak remains unclear at this point, Genting's limited financial buffers under its Baa1 rating to withstand any deterioration in earnings poses a downside risk to its rating," said Moody's vice-president and senior credit officer Jacintha Poh in a statement yesterday.
Prior to the virus outbreak, Moody's had expected Genting's credit metrics to weaken in 2020 because of its debt-funded capital spending for the development of Resorts World Las Vegas.
"The group's subsidiary Genting Malaysia Bhd's acquisition of Empire Resorts Inc in August 2019 had exacerbated the weakening of its credit metrics because Moody's incorporates 100% of the debt at Empire Resorts, on the expectation that Genting Malaysia will be called upon to shoulder Empire Resorts' debt burden if necessary.
"Consequently, weaker earnings from the virus outbreak will result in Genting's credit metrics weakening beyond its Baa1 rating threshold," said Moody's.
Last year, Genting's leverage, as measured by adjusted debt/earnings before interest, taxes, depreciation and amortisation (Ebitda), had weakened to 4.3 times from 3.3 times in 2018. Retained cash flow (RCF)/debt also weakened to 12% from 16% over the same period.
In 2020, Moody's base case assumes Genting's Ebitda will decline by around 20% from that in 2019, leading to the group's leverage weakening to 5.4 times and RCF/debt weakening to less than 10%.
Nonetheless, Moody's expects Genting to maintain excellent liquidity on a consolidated basis, helped by its sizeable cash position of RM30 billion compared to gross balance sheet debt of RM33 billion as of Dec 31, 2019.
"However, over 60% of the group's cash is held at three majority-owned and listed subsidiaries — 53%-owned Genting Singapore, 49%-owned Genting Malaysia and 55%-owned Genting Plantations Bhd — limiting Genting's ability to access the funds in their entirety," it added.
Moody's warned that it could downgrade Genting's ratings if the company's financial profile weakens due to: i) material debt-funded acquisitions, or investments that result in higher leverage and execution risk without corresponding actions to manage the risks; ii) a significant deterioration in the performance of Resorts World Sentosa and/or Resorts World Genting; and iii) a material change in its disciplined financial management or the regulatory environments in which it operates.
Credit metrics that could indicate a downgrade include adjusted debt/Ebitda above four to 4.5 times and adjusted RCF/debt below 10% to 15%, both on a sustained basis. Any material erosion in the group's liquidity position, and specifically cash holdings, would also be negative for the ratings, the rating agency said.