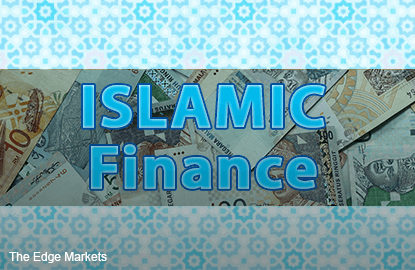 KUALA LUMPUR (Nov 6): The ratings of rated Malaysian corporate sukuk, or Islamic bonds, reflect the credit quality of the underlying corporate backing the sukuk, despite the various assets in their sukuk structures, according to Moody's Investor Service.
In a statement today, the credit rating agency said that it had reiterated its conclusion in its analysis of three Malaysian corporate sukuk which it rated in 2015, namely Axiata Group Bhd (Baa2 stable), Telekom Malaysia Bhd (TM) (A3 positive), and Petroliam Nasional Bhd (Petronas) (A1 stable).
Moody's assistant vice president Nidhi Dhruv said that from a credit-risk perspective, these sukuk structures do not have any material asset-backed or equity features.
"As such, investors ultimately rely on the creditworthiness of the corporates backing the sukuk to ensure that all payment obligations are fulfilled," he said.
He added that Moody's rates US$5 billion (RM21.56 billion) of sukuk instruments from Malaysia-based non-financial corporates as of November 2015, and all sukuk ratings are on par with the companies' respective senior unsecured ratings, reflecting the companies' underlying credit quality.
Moody's analysis is contained in its just-released report Axiata, Petronas, TM: Sukuk Ratings Reflect Underlying Corporates' Credit Quality, co-authored by Dhruv as well as associate analysts Maisam Hasnain and Vincent Tordo.
Both Hasnain and Tordo are Islamic finance specialists in Moody's corporate finance group. The report provides an overview of the factors it considers when analysing the credit quality of sukuk.
"The three sukuk we rated this year have similar structures whereby the underlying corporate sets up and manages a special purpose vehicle (SPV) to hold the assets and issue the sukuk.
"The SPV (on behalf of investors) also assigns the corporate as its agent. In this capacity, the agent is effectively responsible for using the sukuk proceeds to purchase the sukuk assets, manage the sukuk portfolio and pay associated cash flows," said Hasnain.
Moody's further noted that additional structural features, which include the underlying corporates' flexibility in selecting sukuk assets, do not affect the credit quality of the sukuk.
"In line with its senior unsecured rating, Petronas' sukuk rating is higher than that of TM and Axiata, reflecting the company's fundamental credit quality, which is the strongest of the three owing to its low leverage and strong interest coverage," said Moody's.
In its analysis, Moody's does not provide an opinion on the sukuk transactions' compliance with syariah.
"Compliance is a subjective matter for the parties involved, who rely on the endorsement of a recognised board of syariah experts," said Moody's.
(Note: The Edge Research's fundamental score reflects a company's profitability and balance sheet strength, calculated based on historical numbers. The valuation score determines if a stock is attractively valued or not, also based on historical numbers. A score of 3 suggests strong fundamentals and attractive valuations.)