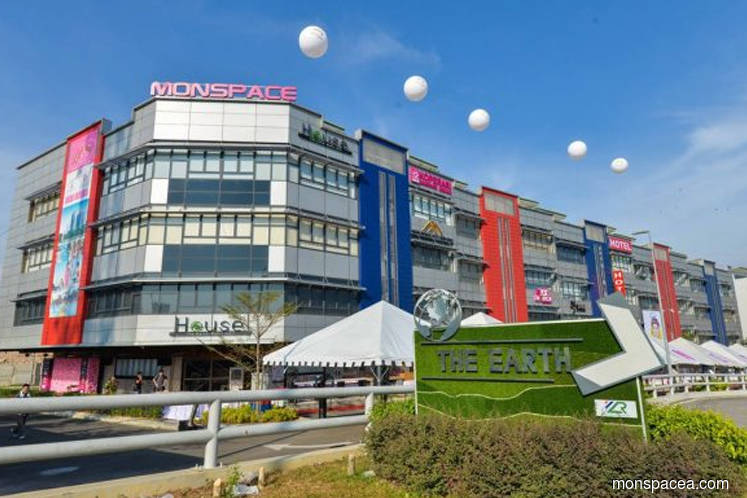 PUTRAJAYA (July 25): MonSpace (M) Sdn Bhd, a multinational corporation that uses a direct-selling model led by Datuk Seri Jessy Lai Chai Suang, has landed itself in hot water yet again after 16 of its premises across Ipoh and the Klang Valley were raided yesterday during a joint enforcement operation. This follows a month-long investigation by the authorities.
Dubbed "Ops Coin", the joint operation involved 130 officers from the Ministry of Domestic Trade and Consumer Affairs, the Attorney-General Chambers' National Revenue Recovery Enforcement Team, Bank Negara Malaysia (BNM), CyberSecurity Malaysia, the Companies Commission of Malaysia (SSM) and the Royal Malaysian Police.
Domestic Trade and Consumer Affairs Ministry enforcement director Datuk Mohd Roslan Mahayudin said the raids also resulted in the freezing of 25 of MonSpace's bank accounts and 47 individual accounts across nine banks totalling RM5.87 million. 
Also seized were computers and company products worth RM980,352 and cash in four currency denominations amounting to RM93,879. The authorities have also frozen the rights to transfer ownership of 26 vehicles worth RM6.24 million in relation to the raids.
"No arrest was made during the raids. The founder (Lai) has been very cooperative," Roslan told a press conference today.
"We feel there is no need for the founder to be arrested as we were promised cooperation including coming to the ministry's office as and when we require more information," he added.
However, MonSpace's personnel are prohibited from travelling abroad until further notice. 
Roslan said the investigations are being conducted under Section 27B of the Malaysian Direct Sales and Anti-Pyramid Scheme Act 1993 and the Anti-Money Laundering, Anti-Terrorism Financing and Proceeds of Unlawful Activities Act (AMLA) 2001. 
He added that the number of victims who are affected and the value of assets seized in the raids will be revealed later, pending further investigation on the seized documents and data servers. 
MonSpace and Lai attracted headlines in 2016 when Monspace Sky Airlines was found operating a commercial flight from Kuala Lumpur to Langkawi on July 22 without a valid air service permit (ASP), which is required to perform a commercial air service operation. The airline was said to be owned by the MonSpace Group under Lai, and is reportedly operated by Suasa Airlines Sdn Bhd.
Following the incident, the Malaysian Aviation Commission had lodged a police report against Monspace Sky Airlines for misleading the public. On Jan 9, 2017, Suasa Airlines had pleaded guilty for operating without a valid ASP and was fined RM380,000.
Meanwhile, Roslan reminded the public to avoid falling prey to get-rich-quick schemes and to cross-check with the Domestic Trade and Consumer Affairs Ministry, BNM, SSM and other authorities before investing in any such schemes.