This article first appeared in The Edge Financial Daily, on September 6, 2018.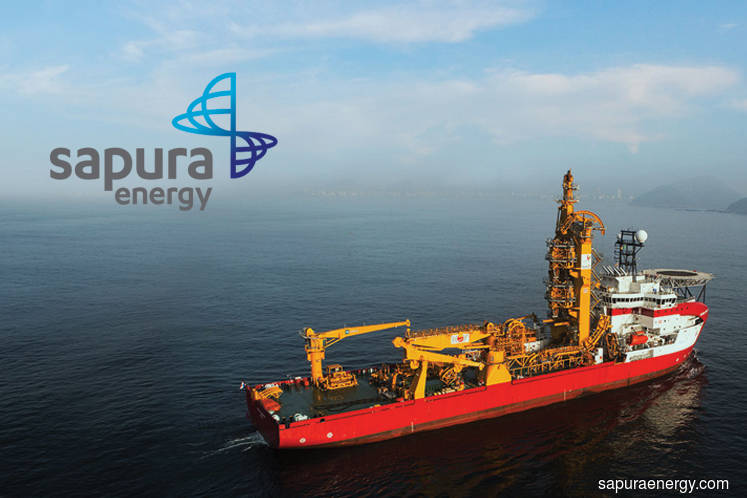 Sapura Energy Bhd
(Sept 5, 34 sen)
Maintain sell with an unchanged target price (TP) of 30 sen: Sapura Energy Bhd announced its maiden foray into oil and gas (O&G) exploration and production (E&P) in Australia. This is via farm-in agreements for three offshore exploration permits with private Australian O&G company Finder Exploration Pty Ltd, which holds the said permits.
 
Finder was founded in 2004 and to date has secured and operated 30 petroleum E&P permits in Australia, New Zealand, Jamaica and the UK. Sapura Energy will assume operatorship and acquire a 70% interest (Finder: 30%) in blocks EP 483 & TP/25, WA-412-P, and AC/P 61.
The EP 483 & TP/25 permit is located close to infrastructure, in shallow water at the southern margins of the Carnarvon Basin. Meanwhile, the WA-412-P permit is located in the northern Carnarvon Basin, adjacent to several large O&G fields. Both permits contain drill-ready prospects, offering significant potential. The AC/P 61 permit is located in the Vulcan Sub-basin, surrounded by O&G discoveries, and contains numerous prospects and leads.
Plans by the Sapura Energy-Finder joint venture include two exploration wells in the Carnarvon Basin permits in 2019 to 2020, and acquisition of seismic data in the AC/P 61 permit in 2019.
This farm-in marks Sapura Energy's third international E&P foray after making recent inroads into New Zealand, and Mexico in March 2018. Recall that Sapura Energy secured five farm-ins at the Taranaki Basin at New Zealand, and won Block 30 at the Sureste Basin in the Gulf of Mexico. All of Sapura Energy's E&P blocks are at shallow water fields.
Monetisation of Sapura Energy's fields in Australia will likely materialise from 2023 onwards. This is after taking into account estimated planning and a field development period of three years.
In the meanwhile, we believe costs for exploration drilling programmes and seismic studies will not be a significant drag on Sapura Energy's balance sheet and cash flows. We expect spending to be marginal relative to Sapura Energy's financial year 2018 (FY18) capital expenditure of around RM890 million. To recap, for SK408 Phase 1 development, management expects to incur capital expenditure of approximately US$200 million in 2018 to 2020.
Furthermore, management alluded that Sapura Energy's E&P segment is self-funded via internal cash flows generated from producing fields. To recap, Blocks PM323, PM329 and SK310 B15 in Malaysia generated first quarter of FY19 production of 1.1 million barrels of oil equivalent. Meanwhile, the Gorek, Larak and Bakong gas fields, which comprise Phase 1 of Block SK408 offshore Sarawak, are currently in the development stage.
Recall that Sapura Energy is in the midst of proposing a massive recapitalisation exercise. This entails: i) rights issue with warrants, and ii) renounceable Islamic redeemable convertible preference shares (RCPS-i). This exercise (excluding warrants proceeds) is targeted to raise capital of up to RM4 billion.
On a bright note, Sapura Energy is also able to deploy its in-house subsurface capabilities and expertise in reservoir engineering for geological studies on the Australian fields. Furthermore, the group had recent success in discovering around seven trillion cubic feet of gas at SK408.
Additionally, timing of Sapura Energy's venture in Australia coincides with the potential listing of the group's E&P assets on the Australian stock exchange. This is positive for news flow leading to its potential initial public offering, which is targeted to materialise in the near term.
We maintain "sell" on Sapura Energy as we are concerned about heavy dilution following its massive recapitalisation exercise. We believe the latter will result in estimated earnings per share dilution of 14% and 39% over FY20 forecast (FY20F) and FY21F. Sapura Energy's share base post rights (assuming max scenario) will expand by 2.7 times to 15.98 billion shares (current: 5.99 billion). In the event that all warrants and RCPS-i are exercised, Sapura Energy's outstanding shares would more than triple to 19.38 billion shares. On the back of this, we prefer to avoid the stock at this juncture. Our unchanged TP of 30 sen is based on one times calendar year 2019 adjusted price-to-book ratio. — TA Securities Research, Sept 5