This article first appeared in The Edge Financial Daily, on August 7, 2018.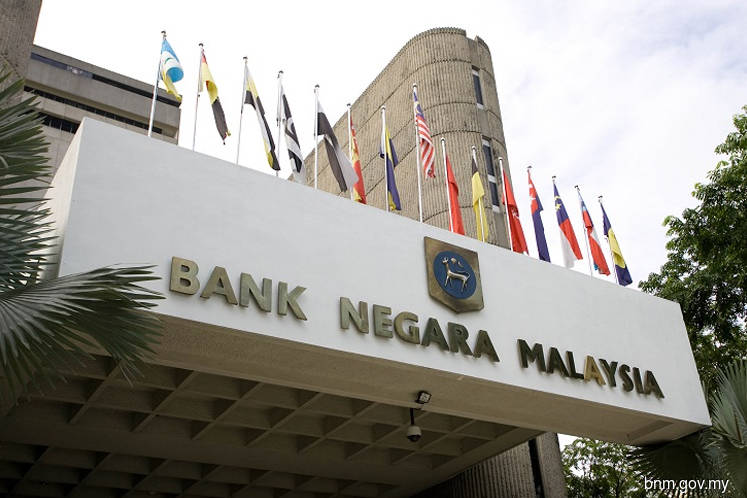 KUALA LUMPUR: With inflation down to a 40-month low in June and domestic growth slowing already, Bank Negara Malaysia (BNM) could reverse its current, gradual tightening of monetary policy if global growth slows faster than expected, according to DBS Group Research.
"If global momentum slows more than expected, the bias will skew towards an easing, essentially a reversal of the current policy direction," the research house said in an economics and strategy report yesterday.
It added that considering an outlook for benign inflation and slowing domestic growth, BNM is certainly in no hurry to tighten monetary policy further.
"But for now, we expect the overnight policy rate to stay at 3.25% for the rest of the year and until end-2019," said DBS senior economist Irvin Seah.
The research house lowered its full-year 2018 inflation forecast to 1.3%, down sharply from a previous 2.6% projected.
"Although the reintroduction of the sales and services tax (SST) in September could drive inflation higher, the effects on prices are expected to be less than the goods and services tax (GST)," Seah said.
The research house predicted that inflation is likely to average below 1% in the third quarter of this year before the SST kicks in, lifting the Consumer Price Index (CPI) to 1.2% in the fourth quarter.
He added that the impact of the removal of the GST, effective June 1 this year, will linger until mid-2019, keeping headline inflation subdued.
"With that, we have also lowered our inflation forecast for 2019 to 2.5%, from 3% previously," he said.
In June, the CPI declined by one percentage point to 0.8% year-on-year, largely due to the zero-rating of the GST.
Economic growth is also expected to continue slowing after a 5.4% gross domestic product (GDP) growth was registered year-on-year in the first quarter of 2018 compared with the preceding quarter.
"Headline GDP growth will likely continue to ease in the coming quarters amid global trade tensions and the peaking of the electronics cycle. Domestic growth momentum will also moderate with an anticipated easing in investment activity due to cancellation of several infrastructure projects," Seah said.
The weaker-than-expected inflation figures are reflected across the Causeway, with Singapore expected to record a CPI of 0.7% this year, down from 1% previously, DBS said.
"There are signs that the subsequent increases in the coming months could be gradual," it said, pointing out that the accommodation and transport components have been the main drag on inflation so far.