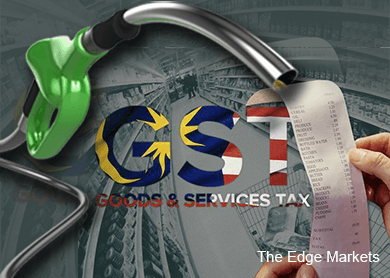 KUALA LUMPUR (Mar 18): The Ministry of Finance (MOF) announced today that the government has no plans to delay the implementation of the goods and services tax (GST) scheduled for April 1, 2015.
"Any delay (in the implementation of GST) will give a negative impact on Malaysia's credit rating as the GST is an important step to consolidate Malaysia's fiscal position and economic stability," said the ministry in a statement.
It added that the new tax regime is to diversify the country's source of income and reduce reliance on commodity based revenue.
According to MOF, 353,372 companies have registered for GST, indicating that the business are both supportive and ready for GST.
It added that the level of understanding of how GST works among Malaysians has also increased thanks to the government's intensive awareness campaigns.
However, MOF did not deny that the implementation of a new tax regime could present problems to Malaysia during the early transitional phase.
"Any implementation issues which arise will be handled comprehensively and continuously by the government. The government will continue its training programs with the business communities and awareness programmes on GST for consumers. The government is also prepared to have dialog and consultations with the private sector to resolve these issues," it said.