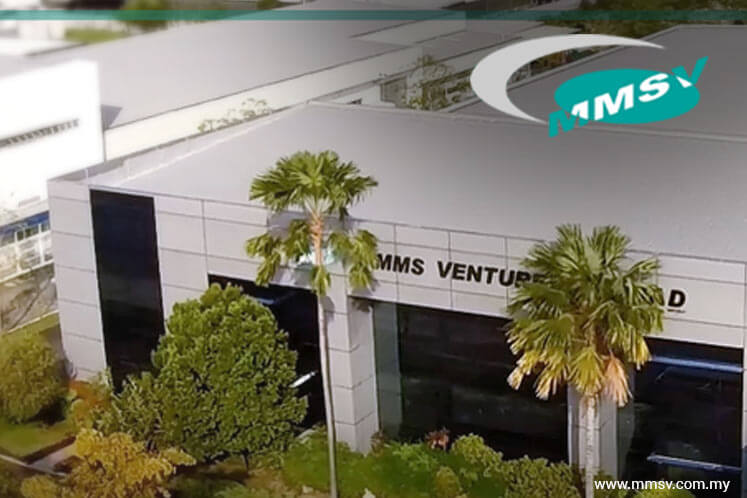 KUALA LUMPUR (Aug 28): Penang-based MMS Ventures Bhd (MMSV), which saw its second-quarter net profit jump 57.5% year-on-year (y-o-y), has proposed a transfer of its listing to the Main Market of Bursa Malaysia after being listed on the ACE Market since Jan 6, 2006.
In a filing with Bursa today, MMSV believes that the proposed transfer will enhance the group's credibility, prestige and reputation, and accord it with greater recognition and acceptance among investors, in particular institutional investors, while reflecting MMSV Group's current scale of operations.
"This will in turn enhance the attractiveness and marketability of MMSV shares," it added.
It noted that it has achieved an audited net profit of about RM9.35 million for the most recent financial year ended Dec 31, 2016 (FY16) and an aggregate consolidated adjusted net profit of about RM27.71 million for the past three financial years from FY14 to FY16.
Barring any unforeseen circumstances and subject to all relevant approvals being obtained, MMSV expects the proposed transfer to be completed by the first quarter of 2018.
Meanwhile, MMSV's net profit rose to RM9 million in the three months ended June 30, 2017 (2QFY17) from RM5.71 million a year ago, on higher other operating income which is attributed to the fair value adjustment of other investments, as well as the increase in interest income earned.
Earnings per share rose to 5.59 sen in 2QFY17 from 3.54 sen in 2QFY16.
Quarterly revenue also increased 46.4% to RM29.38 million from RM20.07 million, on a surge in sales of machines to manufacturers of both smart devices and general lighting segments as they increased their orders for MMSV's inspection machines in meeting their production needs.
"The addition of new customers also contributed to the increase in revenue," it added.
The group also declared a first interim dividend of one sen per share and a special dividend of 0.5 sen per share for the financial year ending Dec 31, 2017 (FY17), payable on Oct 18.
For the cumulative six months (1HFY17), MMSV's net profit increased nearly 2.4 times to RM13.1 million from RM5.49 million a year ago, while revenue rose 65.2% to RM44.28 million from RM23.91 million in 1HFY16.
On prospects, MMSV said that based on the anticipated orders coming in from the growing smart devices, automotive and general lighting segments, the performance for the rest of the year would be good.
MMSV shares slipped 4 sen or 2.03% to close at RM1.93 today, with 2.53 million shares done, giving it a market capitalisation of RM314.59 million.