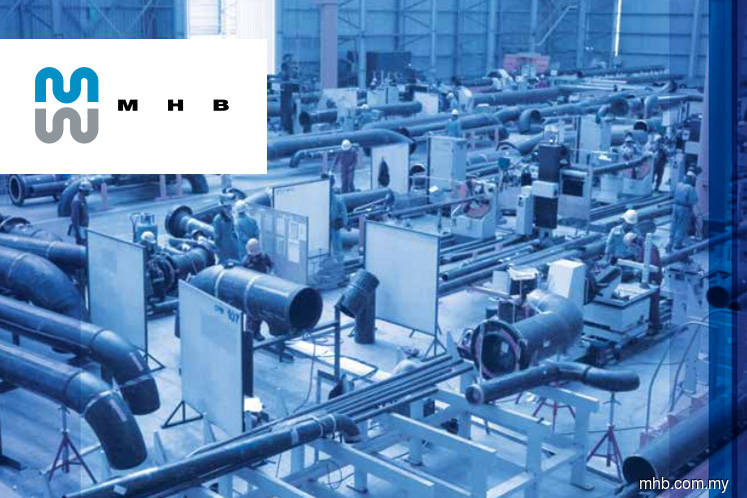 KUALA LUMPUR (April 17): Malaysia Marine and Heavy Engineering Holdings Bhd (MHB) will spend about RM150 million on capital expenditure (capex) this year to build a dry dock facility.
"Total capex for the dry dock is about RM500 million (until 2020). We will also be spending a bit more for investment," MHB managing director and chief executive officer Wan Mashitah Wan Abdullah Sani told reporters after the group's annual general meeting (AGM) today.
The dry dock is currently 15% complete and is slated for completion by the second quarter of 2020.
MHB chairman Datuk Nasarudin Md Idris said while there has been some recovery in the shipbuilding and heavy engineering industry, especially on the onshore side, the outlook for the current financial year ending Dec 31, 2018 (FY18) remains challenging.
"I think the main challenge, as I said in my letter to the shareholders, is that the jobs are very scarce because of the volatility in oil prices. A lot of investment decisions by major oil players have been deferred. Many of them have not taken the final investment decisions on their development projects.
"Thus, as a player in the industry, we are severely impacted as jobs are scarce and the jobs are also heavily contested. Margins are often squeezed. In order for us to actually win new jobs, we have to begin this initiative in terms of looking at ways and means to reduce the cost. Generally, cost optimisation is the key thing," he added.
Nasarudin, however, said there are signs that suggest the industry is moving in the right direction and a bottom is likely to have passed.
Both Nasarudin and Wan Mashitah pointed out that several of MHB's clients have been revalidating back some of the tenders, but while tender activities have increased, the award of contracts remain few.
Wan Mashitah said while the industry has reached the bottom, most oil players remain cautious.
On its part, with a tender book of RM2.8 billion — 46% of which comprises domestic projects and the remaining 54% international, MHB is hopeful of maintaining its financial performance in FY18.
This is at the back of strong optimisation costs initiatives that have been taken over the years, with manpower reduced from 4,000 to its current 2,100 workforce.
At 3.39pm, MHB shares were down 0.5 sen or 0.6% at 82.5 sen, with 644,300 shares done, bringing a market capitalisation of RM1.3 billion.