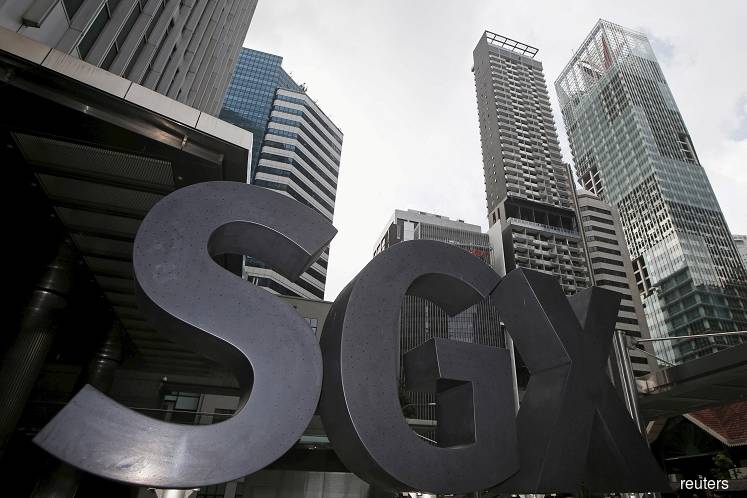 KUALA LUMPUR (June 13): Mirzan Mahathir, the executive chairman of Singapore-listed SBI Offshore Ltd that is now under probe in the city state for a potential breach of listing rules over the purchase of a factory, has clarified that the asset was bought prior to his emergence in the company.
Mirzan first emerged as a substantial shareholder of the company in September 2014, when he acquired a 10.8% stake in SBI Offshore via a private placement. He later assumed its executive chairmanship in 2017, and further increased his stake to 18.72% in 2018. The factory, located in China's Jiangsu province, was bought in 2010.
SBI Offshore came under the spotlight after the Singapore Exchange Regulation (SGX RegCo), which carries out front-line regulatory functions on behalf of the Singapore Exchange (SGX), ordered a special audit by an independent reviewer on the sale of the factory for 18 million yuan, about half of its purchase price of 32 million yuan.
According to a regulatory announcement by SGX RegCo on Friday following the release of the audit report, the reviewer concluded that the company "had undertaken an adequate and reasonable process to market and sell the factory". The sale price also "represented the best offer they received", and no issues were raised with regard to the factory's disposal.
Instead, the reviewer noted some points of concern about the purchase of the factory.
Besides the fact that no valuation was conducted prior to the acquisition, the acquisition agreement did not contain sufficient details about the assets to be acquired. And prior to buying the factory, SBI Offshore incurred 8.19 million yuan to construct and renovate the factory, although its intention was to acquire a completed factory.
On top of the purchase price of 32 million yuan, the company incurred 15 million yuan as capital expenditure for the factory up until 2013. The factory was eventually underused and suffered losses of over 47 million yuan for the period up until Dec 31, 2017.
Based on issues raised in the audit, SGX RegCo said it will look into any potential listing rule breaches.
When contacted by theedgemarkets.com, Mirzan said he could not comment on what took place prior to his emergence in SBI Offshore.
"For me, it (what the audit raised) was something new because we didn't really know what the circumstances were at the time. All I knew was we were trying to sell that property for a while. When I came in and became the executive chairman in 2017, I started to clean up the company. I saw all these things were pending, and that we were trying to sell this property," said Mirzan.
"By the time I came in, it (the factory) was already not performing. I'm not sure what was the situation with regard to what was supposed to be produced there previously. But in 2014, the late 2014, oil prices came down. So obviously, the prospects were pretty dim from then on," he added.
As for the sale of the property, he explained that the asset was in an area of China that was "depressed".
"It was funny because there were factories that were selling similar products in a very small area, [which is] not far from Shanghai. We felt that we should look for a buyer and see whether we can dispose of it, as that was the intention from the start. As it happened, there was one. We waited for a good price — and it was the best price for that — and sold it. It wasn't as if there were a lot of people clamouring for it," Mirzan said.
"There was no prospect of generating revenues from it. It was a cost to us to keep it secure. So it was better to try to realise some cash out of it. My whole objective was to try to raise enough cash and then look for an RTO (reverse takeover) candidate, to make us more attractive as a company for an RTO candidate," he added.
An integrated drilling and engineering solutions provider for the oil and gas industry, SBI Offshore has been designated as a cash company since February last year. It is now in the midst of obtaining a new business via a US$36 million RTO of a group of companies involved in the provision of marine offshore services and solutions owned by Singaporean businessman, Chan Kern Miang.
After the SGX RegCo's announcement, SBI Offshore said it will look to assess the audit's findings and determine the next appropriate course of action.
"We're basically trying to make sure we resolve a lot of the issues [of the company] so that whoever comes in doesn't have all these to deal with," said Mirzan.
"Hopefully by July, we will do the RTO. If we don't do it by August, there's a strong possibility the company may be delisted. So that's our primary focus right now. It's important that we maintain the listing status, because there's a value to shareholders if we remain as a listed company," Mirzan added.
Shares in the Catalist-listed SBI Offshore were not traded on Friday. The stock last settled at four cents, which gave it a market capitalisation of S$8.74 million.
Read also:
SGX RegCo to probe Mirzan Mahathir-linked SBI Offshore for potential breach of listing rules