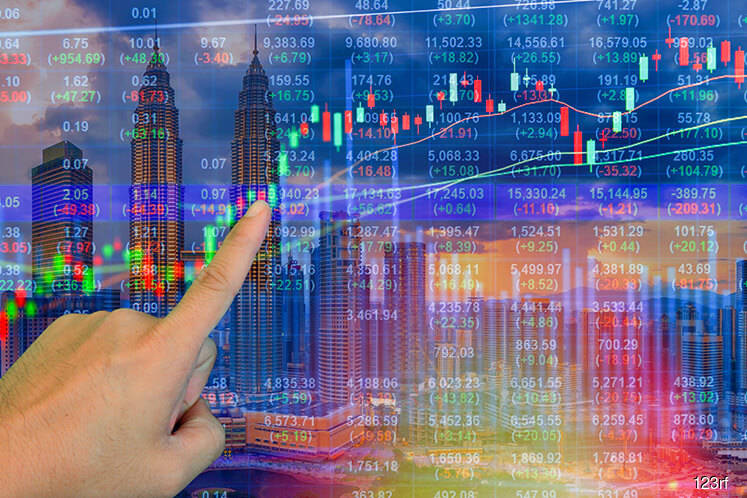 KUALA LUMPUR (Feb 19): Velocity and volatility are necessary to whither uncertainties amongst Malaysian equities, according to MIDF Amanah Investment Bank Bhd Research.
In a strategy note this morning, the research firm said it recommended investors to employ a trading strategy focusing on velocity and volatility, which is divided into four quadrants: opportunist, trading, buy and hold, and bullets.
It said the construction sector equities fall under the "trading" strategy due to their high velocity and volatility.
Meanwhile, other sectors, such as rubber gloves, are to be used as "bullets" for the execution of the "opportunist" trading strategy.
MIDF Research said the combination of high velocity and volatility result in a trading strategy being deployed.
This describes stocks that would be prime for an active trading strategy, due to their characteristics of having a relatively high liquidity and high price volatility.
The opportunist quadrant describes stocks that relatively have low traded volume and highly volatile price movements.
Meanwhile, the buy and hold quadrant refers to stocks that relatively have low traded volume and fewer price movements.
The "bullets" quadrant describes stocks that relatively have high liquidity and low price volatility.
The research house reiterated that the FBM KLCI index has been "flattish" thus far, while adding that the index achieved a peak, thus far, of 1,702 points on Jan 22.
"In tandem with the benchmark index remaining rangebound, we note that the overall market volume in January 2019 was almost half of what was seen in the same period last year, partly attributable to the pre-election hype," the research firm said.
Nonetheless, MIDF Research said January 2019 recorded the first monthly inflow in nine months albeit at a slower pace, half of the level seen a year ago.
Overall, the research house reiterated its FBM KLCI target of 1,800 points for CY2019.