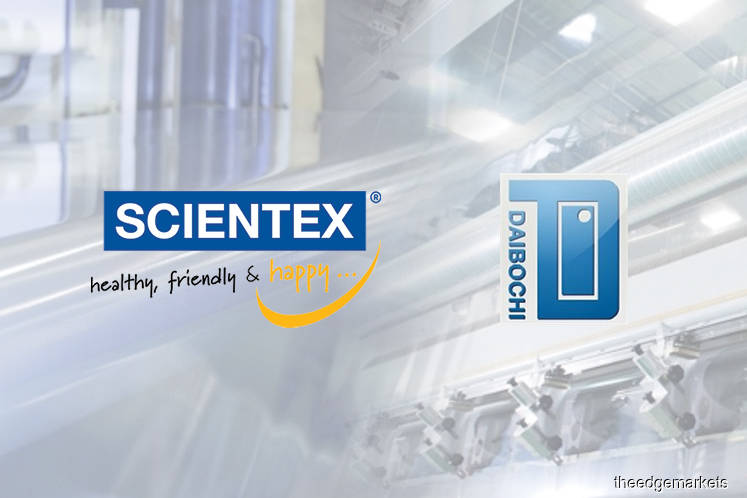 KUALA LUMPUR (March 5): MIDF Amanah Investment Bank Bhd Research is recommending Daibochi Bhd's shareholders to accept the offer from Scientex Bhd to take over Daibochi shares that Scientex does not already own for RM1.59 per share.
In a note today, the research house said there is limited upside gain in the near term while the 1.9% dividend yield is unappealing.
"The offer price of RM1.59 is close to our target price of RM1.60 which was derived based on DDM (dividend discount model) (terminal growth of 3.2%).
"While we think that there will be synergistic benefits through the merger with Scientex, we also reckon that it will take some [time] for these benefits to materialise," it said.
MIDF Research said both companies can tap into each other's expertise to further improve operations and profitability.
"Scientex is Daibochi's upstream supplier. Besides economies of scale from raw material, both companies may also benefit through the collaboration in research and development for new sustainable packaging solutions that are highly sought after by MNCs (multinational corporations).
"Both companies can also share the machinery and manufacturing knowledge," it said.
MIDF Research said management teams from both companies will need time to reap the synergistic benefits of the merger.
"We note that Daibochi's FY18 earnings fell short despite revenue that jumped 10.8%.
"While we expect FY19F profit to improve, we think that its profit margin may not recover to FY17 level due to product mix and elevated opex in the near term," it said.
At 10am, Daibochi shares rose 0.64% or 1 sen to RM1.58 with 1,000 shares traded.