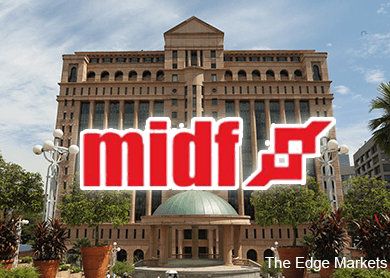 KUALA LUMPUR: Foreign selling of Malaysian equities on Bursa Malaysia has persisted despite the outlook revision by Fitch, taking year-to-date (YTD) net foreign outflow to RM9 billion, according to MIDF Research.
In his weekly fund flow report, MIDF Research head Zulkifli Hamzah said foreign investors have now been net sellers on Bursa for 10 consecutive weeks — the longest stretch of foreign withdrawal since the exodus in the last three months of 2013.
"Last week, investors classified as 'foreign' sold equity listed on the open market on Bursa (excluding off-market deals) which amounted to RM314.9 million on a net basis.
"However, that was a significant drop from the RM824.7 million sold the week before," he said, adding that foreigners were net sellers every day last week.
He said selling continued last Wednesday, albeit marginally, the day after Fitch revised Malaysia's rating outlook from "negative" to "stable", though he noted that foreign selling appears to be ebbing after the surge in outflow in the preceding week.
"Cumulative outflow for June 2015 exceeded RM3 billion as expected, at RM3.15 billion. It was the biggest monthly outflow since January 2014. For 2015, last week's selldown increased the cumulative net foreign outflow to RM9.0 billion, significantly surpassing the RM6.9 billion outflow for the entire 2014," he said.
Zulkifli said foreign participation rose to a "moderate-high" level last week, with daily volume averaging RM962 million. However, he said there was a significant drop in volume last Friday, understandably so ahead of the referendum in Greece.
"Local institutions mopped up RM470.8 million in the open market last week on [an] active participation rate of RM2.13 billion. Local funds have mopped up RM10.4 billion this year, compared with RM8.2 billion in 2014," he said.
Regionally, Zulkifli said global equity markets by and large drifted further south last week.
He said a few Asian markets attempted to buck the trend, but these were not convincing at best.
"European markets, reeling from the Greece crisis, had one of their worst weeks this year ahead of the poll on Sunday. As it turned out, it appears that the Greeks have voted dominantly against the proposals.
"After relatively still water last week, expect heavy currents and high tide in the days ahead on account of increased uncertainties," he said.
Zulkifli also noted that the crisis in China worsened as stock prices went into a free fall, and the CSI 300 Index of the largest listed companies in Shanghai and Shenzhen declined 10.4% last week.
"In the last three weeks, the index has dropped by more than 20%, the threshold which many market observers believe to be the onset of a bear market," he said.
This article first appeared in The Edge Financial Daily, on July 7, 2015.