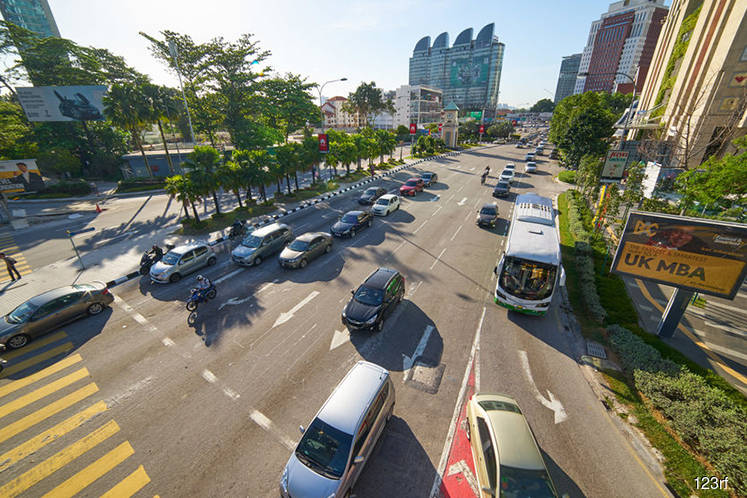 KUALA LUMPUR (Oct 18): MIDF Amanah Investment Bank Bhd Research has maintained its ratings respectively at "Neutral" on transportation and "Positive" for the aviation sector. 
In a note today, the research house said with regards to transportation, it is optimistic given Malaysia's strategic location among major trade lanes. 
However, it said the anticipated higher demand of e-commerce activities will attract more new entrants, prompting price competition and compressing margins. 
Meanwhile, it said in the aviation sector, AirAsia Group Bhd (AAGB) and AirAsia X Bhd are strengthening their presence in core markets, while establishing new hubs in destinations such as Lombok. 
MIDF Research said it believes that the Regulated Asset Base (RAB) framework will ensure a fair cost to airport users, while maintaining a fair level of returns to Malaysia Airports Holdings Bhd (MAHB), as it increases clarity between revenue and capital investment. 
The research house maintained its "Buy" rating on MMC Corporation Berhad (TP:RM1.30) and AABG (TP:RM2.08) respectively. 
The respective target prices have remained unchanged. 
It also reiterated a Buy call on MAHB, with a target price of RM9.43. 
MIDF Research said AAGB's online platform, AirAsia.com, recorded a Gross Merchandise Value (GMV) of RM16 billion from the sale of flight tickets. 
"Plans to increase its GMV to US$25 million by 2025 will not include opening up AirAsia.com for other travel-related businesses such as hotels and tour packages but also e-commerce, online media (subscription to music and online gaming) and ride-hailing," the research house said. 
"To complement AirAsia.com, AAGB has also introduced BigPay to enable mobile payments, cash withdrawals, pre-paid debit Mastercard and point of sales transactions for major currencies at a very competitive exchange rate," it added.
Besides, AAGB's older fleet will be replaced with new A320neo and A321neo sometime in 4QFY19, to increase fuel efficiency with an estimated fuel savings of 15% by FY20, translating into lower cost per seat. 
In addition, AAGB has partnered with Airbus and Palantir to establish an integrated Big Data platform which includes forecast of predictive maintenance and efficient scheduling of parts with a potential saving of USD0.04m per aircraft per year.
With efforts to catapult the nation's transportation sector to greater heights, the government has launched the National Transport Policy (NTP) 2019-2030 to promote transformation of the transportation sector, as well as digitalisation, to ensure increased efficiency will be the backbone of the transportation sector's development.
"The NTP 2019-2030 is one of the main pillars to strengthen the national transport infrastructure and provide a sustainable transport system, as the Government of Malaysia (GoM) strives to drive Malaysia's economic growth," MIDF Research said.
In a statement, the research house said the main objectives of the NTP cover three elements. These are economic competitiveness, social element and environmental protection.
The NTP also promotes upskilling in talent to adapt to new technologies related to the transportation sector, increased connectivity to be bolstered by integration of highway and rails, in addition to platforms to expand the reach of local businesses in transporting their products overseas.
MIDF Research also expects  growth to continue for the ridership of public transportation, especially the LRT, KTM Komuter and KVMRT Line 1 which have been on an upward trajectory.
"A spillover effect would be felt for last mile delivery providers such as GD Express Carrier Berhad (GDEX) (Neutral; TP:RM0.30), as lesser cars on the road would enable faster delivery of goods to the customers especially in the Klang Valley, which is susceptible to traffic congestion," it said.
"Adhering to environmental standards and best practices to ensure that the advancement in transportation does not happen at the expense of the environment, is essential" it added.
As such, Malaysia has not allowed any ships operating open-loop scrubbers (which causes pollutions by its wastewater) while in Malaysian waters, in support of the IMO2020 sulphur cap regulation which limits the sulphur content of shipping fuel at 0.5% (from 3.5%) effective from Jan 1, 2020 emission.
So far, there is only one public-listed company which provides bunkering services, Straits Inter Logistics Berhad (Non-Rater), and is set to benefit from the IMO2020 sulphur cap, since the Malaysian demand in 2019 for marine gas oil, an IMO2020 compliant fuel, is expected to increase by 40% per annum.
"As the nation continues to develop, it is critical to ensure that it has an overarching transport policy that can support our ambitions to be a high-income nation by 2025, based on its strong and sustainable growth," the research house said.