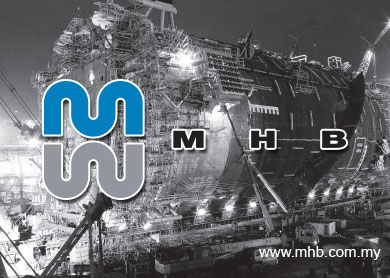 KUALA LUMPUR (May 25): Malaysia Marine and Heavy Engineering Holdings Bhd (MHB), which is 66.5% owned by MISC Bhd, is broadening its capabilities to include offering fabrication services for the downstream oil and gas (O&G) industry, said its chairman Datuk Nasarudin Md Idris.
The move follows the fall in crude oil prices, which has lead to a slowdown in offshore fabrication works.
"We have been bidding to be the sub-contractor for works at Rapid (Petronas's Refinery and Petrochemical Integrated Development project in Johor)," he told reporters after the group's annual general meeting today, adding that MHB will be able to fabricate pipes for the facilities.
He added that the group is currently bidding for RM7 billion worth of jobs, of which 60% are located overseas.
At 12.30pm today, Barakah shares were traded 2.31% lower at RM1.27, with a market capitalisation of RM2.02 billion.