This article first appeared in The Edge Financial Daily, on June 3, 2019.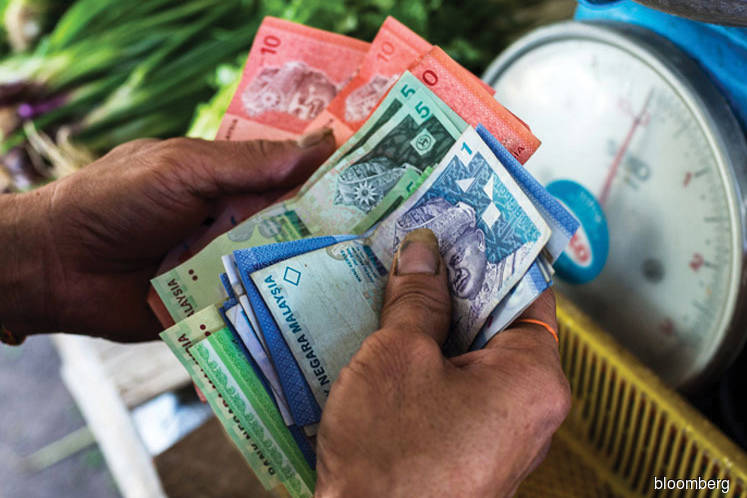 KUALA LUMPUR: The adoption of the Malaysian Financial Reporting Standards 16 (MFRS 16) by companies in Malaysia is seen to have varying effects on different companies, based on the financial results announced during the first-quarter (1Q) reporting season.
Under MFRS 16, which governs the accounting of leases in a company's financial statements, a company has to recognise the interest expense on the leases it has taken as well as the depreciation on the assets leased.
"The new MFRS 16 requires that the company recognise existing off-balance sheet operating leases. Hence, a company shall recognise the right-of-use of assets, even though the company does not own these assets, as well as lease liabilities or the present value of future lease payments.
"The adoption of MFRS 16 would have a positive impact on Ebitda (earnings before interest, taxes, depreciation and amortisation) as lease expense would be replaced by depreciation and interest expense," MIDF Research analyst Nabil Zainoodin told The Edge Financial Daily.
However, the effects of MFRS 16 varied across different companies.
Several companies reported a positive bottom line impact after the switch in accounting policy, including AEON Co (M) Bhd, 7-Eleven Malaysia Holdings Bhd, Genting Bhd, Tenaga Nasional Bhd and Axiata Group Bhd.
AEON, for example, reported a net profit of RM32.64 million for the quarter, a 17% increase from RM27.94 million supported by higher retail revenue and margin.
Nabil said the group's property management segment was significantly impacted by the change in accounting policy.
"The property management services' 1QFY19 (first quarter of financial year 2019) revenue rose marginally by 2.8% year-on-year to RM175.2 million. However, the segment's operating profit rose higher by 16.9% year-on-year to RM67 million as the operating lease of RM53.5 million was no longer charged under the segment," said Nabil.
On the other hand, companies like AirAsia Group Bhd and DiGi.com Bhd were negatively impacted by the change in accounting policy.
AirAsia posted a 92% drop in its net profit to RM96.09 million from RM1.14 billion a year earlier, mainly due to one-off extraordinary gains recorded in the previous year's corresponding quarter.
Excluding a gain on partial disposal of investment in a former subsidiary and a remeasurement gain on retained interest in a former subsidiary, its net profit was still lower compared to the adjusted net profit of RM256 million for the previous corresponding period.
CIMB Investment Bank senior analyst Raymond Yap said the decline in performance was in part due to the capitalisation of operating leases under MFRS 16.
"Depreciation and interest expense recognised under MFRS 16 exceeded the operating lease expense that they replaced," he wrote in a note.
KPJ Healthcare Bhd also saw its pre-tax profit partially depressed, said Nabil, as its depreciation charges for 1QFY19 amounted to RM26.1 million, exceeding the previous quarterly lease expense of RM23 million.
"The adoption of MFRS 16 requires the healthcare group to reflect the majority of the group's hospitals that are leased from Al-'Aqar Healthcare REIT in its balance sheet starting Jan 1.
"In 1QFY19, the depreciation charges and interest expense to amortise these assets and liabilities amounted to RM26.1 million.
As this amount is higher than the quarterly lease expense charged pre-MFRS 16 of RM23 million, KPJ's pre-tax profit was partially depressed by 4.3% year-on-year," he said.
'1Q19 earnings were rather muted'
Generally, corporate earnings for 1Q of 2019 (1Q19) were rather muted and mixed, said MIDF head of research Mohd Redza Rahman, although most of the results were in line with the research house's expectations.
However, he pointed out that there were some positives as the higher distributive trade numbers had supported the consumer and automotive sectors.
"Despite higher cost of sales due to promotional activities, higher trade pushed for higher sales and a case in point would be AEON, which we upgraded to 'neutral'.
"In the auto segment, better sales of Perodua vehicles augured well for UMW Holdings Bhd and MBM Resources Bhd," he said.
Besides that, the banking sector posted decent results which he attributed to quality assets and lower operating expenditure. He noted that the share prices of Malayan Banking Bhd and Public Bank Bhd have been climbing.
A major disappointment was the technology sector, said Mohd Redza, which was affected by the escalating US-China trade war, as well as the plantation sector, which was hit by higher inventories and lower crude palm oil prices.
Overall, however, he said corporate results were better than 4Q18.
Going forward, he expects domestic consumption to further improve following the cut in interest rates which could support companies in the consumer sector.
"While the cloudy outlook is expected to remain for the technology and plantation sectors, select property players with small-scale launches could likely see better take-up, while the recovery in the construction sector is likely to continue.
"Banks will take some time to adjust to the lower interest rate but we expect them to eventually pick up and normalise," he said.