This article first appeared in The Edge Malaysia Weekly, on October 29, 2018 - November 04, 2018.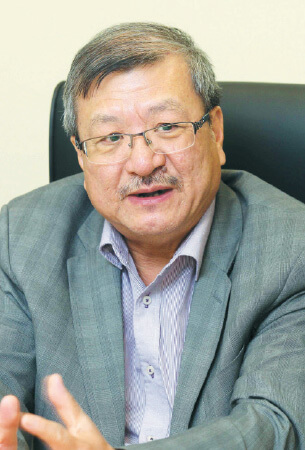 Sui: We are very confident that our target is achievable because we have aggressive expansion plans in place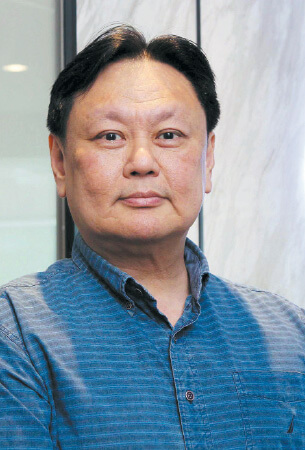 Lim became a substantial shareholder in May 2016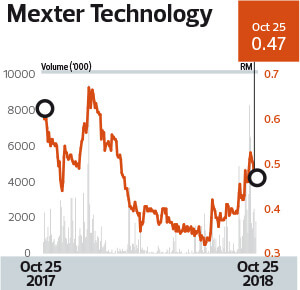 MEXTER Technology Bhd, a healthcare services provider that operates postpartum care and senior living centres, aims to grow its market capitalisation in the next two to three years.
According to CEO and managing director David Sui Diong Hoe, the company's growth is expected to be driven by its healthcare division — mainly its mother and child care, and senior living home segments.
"Our aspiration is to become a RM500 million company (in terms of market cap) within two to three years. We are very confident that this target is achievable because we have aggressive expansion plans in place," he tells The Edge.
Mexter runs a postpartum care centre in Taman Tun Dr Ismail (TTDI) and a senior living centre in Kenny Hills. The former has 33 suites while the latter has 33 beds.
Its immediate to medium-term plan is to build three postpartum care centres in Puchong, Cheras and Petaling Jaya, as well as another two senior living centres in Kenny Hills.
Year to date, its shares have declined 19% to close at 47 sen last Thursday, giving it a market capitalisation of RM152.7 million.
A quick check on Bloomberg shows that Mexter's market capitalisation has been growing steadily since the company underwent an ownership change in 2016. From RM50 million two years ago, it rose to RM75 million last year and RM100 million this year.
To recap, low-profile businessman Dr Lim Yin Chow had in May 2016 emerged as its substantial shareholder with a 28.38% stake held through his investment vehicle, LYC Capital Sdn Bhd.
Lim is the co-founder of hospital group HSC Healthcare Sdn Bhd and a passive investor in the franchisor of Souled Out restaurants.
Under the new ownership, Mexter has ventured into healthcare businesses while slowly phasing out its traditional IT and SMS businesses. The SMS business was sold for RM1.9 million.
Moving forward, says Sui, Mexter's healthcare operations will become its main earnings contributor.
"We have many projects that are currently gestating. We also see growth prospect from the fertility business collaboration with University of Malaya Medical Centre (UMCC)," he says.
In early October, Mexter inked a five-year service and collaboration agreement with UMCC — a unit of Universiti Malaya (UM) — to establish an in-vitro fertilisation (IVF) centre.
Under the agreement, Mexter will act as a service provider of value-added non-clinical functions for patients of the fertility centre while UMMC will provide medical-related services.
Targeting high-end fertility patients, including patients from overseas, the IVF centre is expected to generate about 200 to 250 customers or treatment cycles in the first year.
 
Turnaround plan
Mexter saw its net loss widen to RM5.2 million in financial year ended March 31, 2018 (FY2018), compared with RM2 million in FY2017. Its revenue dropped 56% from RM41.2 million a year ago to RM18.1 million.
Note that Mexter's FY2017 consisted of 15 months as the company changed its financial year end from Dec 31 to March 31 with effect from March 15, 2016.
Mexter continued to report a net loss of RM1.5 million in the first quarter ended June 30, 2018 (1QFY2019) on revenue of RM4.7 million. It had net cash of RM8.93 million on June 30, 2018.
Commenting on the financial results, Sui says Mexter is hoping to break even in FY2019 with disposal gain from the sale of the SMS business and be profitable by FY2020.
"FY2020 is a pivotal year for us because we should be able to make sound profits. But FY2021 is going to be even more exciting. Whatever happens in FY2020, we will see a turbo charge in FY2021," says Sui, who was CEO of Ralco Bhd and director of Timberwell Bhd.
Sui points out that there are fewer confinement ladies in Malaysia as most of them have gone to Australia, Singapore and London. Those who remain are ageing and younger women do not want to take up caring for newborn babies and their mothers as a career.
"Eventually, the locals will have a lot of problems. The whole idea of setting up a confinement centre is to take the stress away from young couples. You don't have to worry about anything during the confinement period. The mother can come in to rest for the whole month, the baby will be taken care of by our nurses and the food will be taken care by our kitchen," he says.
Sui reveals that Mexter is planning a 30-suite second confinement centre in Puchong Utama, which is expected to commence operations in the first quarter next year. It is planning to open two more by the end of next year.
"We have shortlisted some places in PJ and Cheras. We have invested over RM6 million in the TTDI centre. The spending for the three new centres is expected to be lower," he says.
As for the expansion of its senior living centre segment, Sui says the second centre with 33 beds is expected to commence operations in February or March next year, followed by a third in June or July.
Mexter chief operation officer Ahmad Rafique Mat Tahir says the group prefers to lease instead of buying properties to set up its centres. This will minimise the need to raise capital as well as minimise earnings dilution for shareholders.
"It also minimises the time needed to set up a medical centre as it only takes three to six months to fit out a centre versus years to build a new building," he says.
 
Confinement care a new norm
Mexter is the first Bursa Malaysia-listed company operating a confinement centre. Its main competitors are Esther Postpartum Care Sdn Bhd, Best Month Confinement Centre and Kimporo Postnatal Rejuvenation.
Rafique is of the view that Malaysia is a very attractive market for postpartum care business due to the country's young population.
"Our research shows that there are about 500,000 babies being born every year. We are talking about a growth rate of 5% to 6% per annum," he says.
Head of healthcare division Dr June Yang opines that postpartum care will become a norm in Malaysia, just like in Taiwan, China and South Korea, as Malaysians are more willing to spend on mother and child care.
"From the mother's point of view, after you give birth, even if it is just a normal delivery, the first week is very crucial. There is a lot of pain and tiredness, and emotional change, so there is a need for the mother to have proper rest," she stresses.
Therefore, in Mexter's care centre, mothers will be provided nutritious and balanced meals. "We want the mums to get fully recharged — physically and mentally. To me, this is not really a 'confinement' centre … they are very free here, they can participate in a lot of activities, they can walk around, they can make friends, this is what we aim to do," says Yang.
Save by subscribing to us for your print and/or digital copy.
P/S: The Edge is also available on Apple's AppStore and Androids' Google Play.