This article first appeared in The Edge Malaysia Weekly, on March 30, 2020 - April 05, 2020.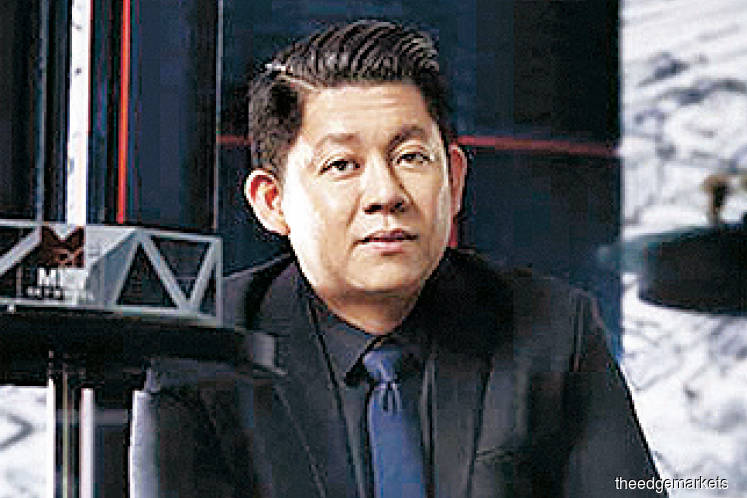 Yap: I believe focusing on one project and doing it right is definitely the right path, rather than the 'just in case I fail, I had better launch a few more' mentality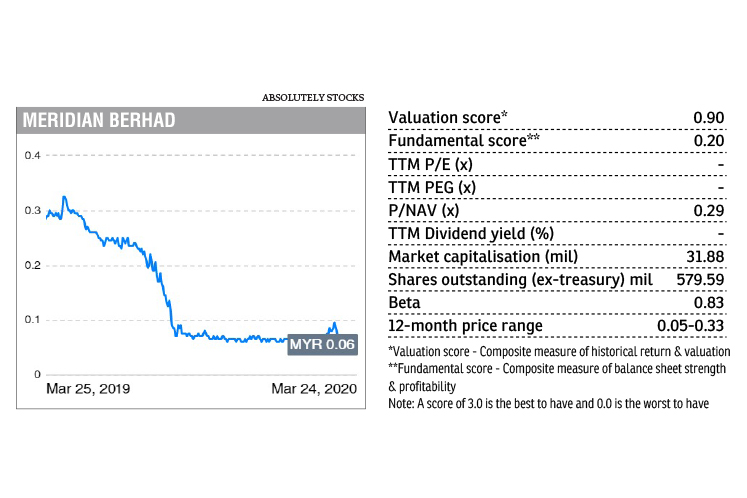 OVER the past 20 months, lawyer turned developer Datuk Seth Yap Ting Hau has been focusing on turning around his listed vehicle Meridian Bhd, a loss-making property developer formerly known as Meda Inc Bhd.
Meridian has come up with a 15-year blueprint to reposition itself as a hospitality and tourism developer, anchored to its Malaysia Tourism City (MTC) project, which occupies a 622-acre tract in Kuala Linggi, Melaka.
The project was launched last May. At the same time, Meridian signed a licensing agreement with Hasbro Inc, a US-based toymaker and board game company, to open the world's first Hasbro-themed water park at the MTC.
The journey, according to Yap, Meridian's major shareholder and CEO, "has been a challenging but rewarding one".
Yap, who surfaced as a major shareholder in the group with a 25.5% stake in June 2018, does not take criticism lightly.
In an email interview with The Edge, Yap takes aim at critics who had claimed that he is a newcomer to the corporate world and not experienced enough to run a public listed company.
"I believe those corporate observers who said this surely do not know me, or they did not even bother to check out who I am and have clearly ignored or did not bother to find out what I have implemented and executed after I took over as CEO of Meridian," he says.
Yap, who is also the founder and CEO of M101 Group, points out that he has been running his group of companies for more than 20 years, hence, the corporate world is not new to him.
"Everyone in the market who knows me, knows me as a lawyer and I practised for many years before becoming a developer," he says.
Yap is responding to an article in The Edge (Issue 1309, March 9), which cited sources close to the company who pointed out that Meridian only has one project.
"What intrigued me the most was [they said] me being young means I must have miscalculated and did not expect that running a listed company would be much more complicated than running a private company, or that the learning curve would be too steep for me," says the 41-year-old.
He adds that the old-world business model has been disrupted in the digital world, where access to information and adaptation are the keys to success. "Age is irrelevant. The last time I checked, Mark Zuckerberg (Facebook founder) was 35 years old, and Anthony Tan (Grab co-founder) was merely 38 years old."
Yap defends decision on Melaka project
On why Meridian intends to prioritise the development of the MTC, which is expected to revitalise the group, Yap says the idea is not to overstretch its resources or max out its gearing.
"Launching projects in a listed company is not like buying lottery [tickets] — the more, the merrier. Resources are scarce and the current business environment is challenging. I believe focusing on one project and doing it right is definitely the right path, rather than the 'just in case I fail, I had better launch a few more' mentality," he says.
For perspective, the MTC is Meridian's flagship mixed-use development that is focusing on four pillars of tourism — mass tourism, eco-tourism, education tourism and medical tourism, over the course of three phases in 15 years.
Meridian has allocated a total capital expenditure (capex) of about RM150 million for the first phase, which comprises the GI Joe Adventure Park (RM6.3 million), Luasempit Weekend Market (RM31.5 million) and Hasbro-branded water theme park (RM102.5 million).
Under Phase 1, the group has also launched a housing project, called Estate, which features 114 vacation bungalows. To date, 30% of the units have been taken up.
Phase 2 boasts a medical centre, aesthetic healthcare centre, eco-tourism park and an aquarium, while Phase 3 will have a designer moto-tourism park, shopping mall and entertainment centre, convention centre and martial arts village.
Yap says Meridian is still in the designing stage for Phases 2 and 3, finalising the feasible development with potential strategic partners it has identified from the education, agriculture, medical and other industries.
Opening postponed, no retrenchment
The grand opening of the GI Joe Adventure Park was initially planned for June but this has now been postponed to September due to the Covid-19 pandemic. Nevertheless, Yap remains confident about the long-term prospects of the MTC.
"The tourism industry has been severely impacted and is suffering. But when the pandemic is over, I believe tourism will recover fast and Meridian will be ready with its offerings," he says.
It is worth noting that last year, Meridian secured a private placement of RM6.9 million from a new group of shareholders, and the proceeds were used to finance the development of the GI Joe Adventure Park. In February, Meridian received the official support of the Ministry of Tourism, Arts and Culture to apply for financing from the Tourism Infrastructure Fund.
"We are also in active discussions with investment banks and advisers to finalise the most feasible funding route for us to secure the needed financing for the water theme park — which will be the last development in our first phase in MTC — and Phases 2 and 3," says Yap.
When asked if his companies have been laying off employees due to cash flow problems and the current Covid-19 crisis, Yap says, "There is no retrenchment at the Meridian level. M101 Group did its rightsizing early this year as its property division had handed over one of its projects and was left with a single project in progress. We have only carried out downsizing at M101 Group's hospitality arm, which has been badly impacted by Covid-19."