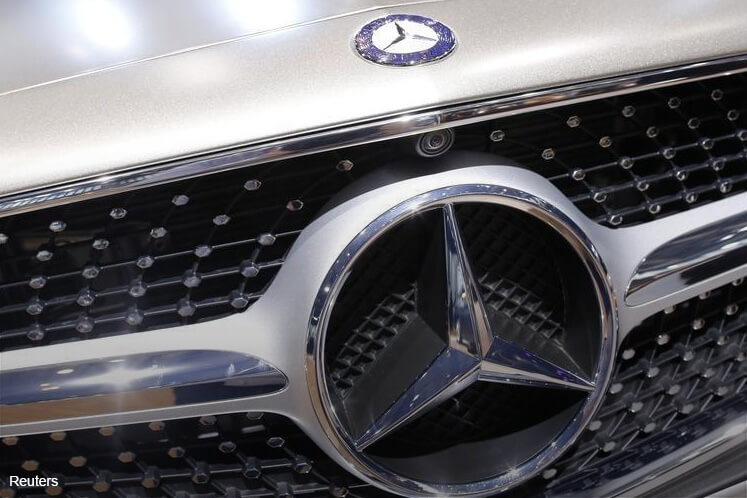 PEKAN, Pahang (Oct 5): Mercedes-Benz Malaysia Sdn Bhd (MBM) sold slightly fewer cars in the first nine months of this year (9M17) compared with the year-ago period, but remains optimistic of delivering another record-breaking performance this year.
The German premium marque sold 8,771 vehicles to customers in 9M17, down 3% year-on-year from 9,048 units.
MBM vice president of sales and marketing Mark Raine, however, stressed that the auto maker remains confident its sales in 2017 would surpass last year's record.
"We continue to lead in the premium segment. With our product expansion strategy, launching 13 new models, as well as eight new and upgraded dealerships over the last nine months, we are on track for yet another record year in 2017," he told reporters during a briefing on the company's nine-month performance here today.
MBM is the brand custodian and distributor for Mercedes-Benz vehicles in Malaysia. It posted an all-time record vehicle sales of 11,779 units in 2016, up 9% from 2015.
The company remains confident of the growth potential in the Malaysian automotive market, according to MBM president and chief executive officer Dr Claus Weidner.
"Based on this positive outlook, we continue to invest substantially in developing key areas, including talent, technology, production and service. These investments would help us cement our position as the No 1 premium brand," he said. MBM has a market share of 2.3% in the first eight months of 2017.
The Mercedes-Benz C-Class model topped the 9M17 sales with 3,044 units sold, followed closely by the E-Class (1,891 units) and SUVs (1,895 units), compact cars (1,220 units) and S-Class (303 units), while sales of Mercedes-Benz Dream Cars totalled 406 units.
In conjunction with the result briefing today, MBM introduced its new hybrid vehicle, the Mercedes-Benz E350 e, which comes in two variants — AMG Line and Exclusive Line.
"We present the locally-produced E350 e as a continuation of our hybrid-offensive supporting the government's initiative in becoming an energy efficient vehicle hub," said Raine.
MBM is 51%-controlled by Germany-listed Daimler AG. The remaining 49% stake in MBM is owned by Cycle & Carriage Bintang Bhd (CCB), its largest dealer in the country.
Hap Seng Star Sdn Bhd — controlled by locally-listed Hap Seng Consolidated Bhd — is another major dealer for Mercedes-Benz vehicles in Malaysia.
To-date, MBM has 33 dealerships nationwide and is the leading car financier in the country with over RM2 billion service portfolio, financing four of 10 Mercedes-Benz vehicles sold.
In the nine-month period, MBM produced 6,580 vehicles in its Pekan Production Plant here.