This article first appeared in The Edge Malaysia Weekly, on September 4, 2017 - September 10, 2017.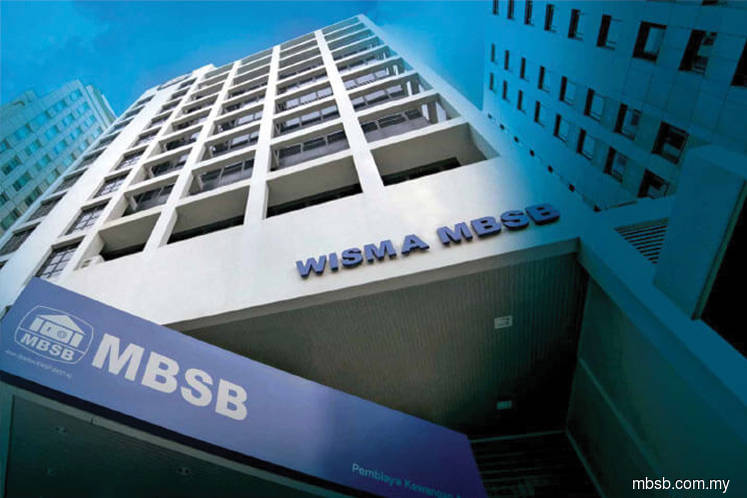 HAVING recently obtained the government's nod to acquire Asian Finance Bank Bhd (AFB), Malaysia Building Society Bhd (MBSB) seems to be on track to attaining full Islamic banking status by the year-end.  However, some are questioning what the non-bank lender plans to do with the non-syariah loans in its existing book.
"We understand that under 20% of MBSB's book is conventional. Will it sell these conventional loans off? Will it convert them to Islamic? If it converts them, it could be a long process. It's an important question because for as long as it has these conventional loans, it cannot actually call itself a fully-fledged Islamic bank," an analyst remarks.
President and CEO Datuk Seri Ahmad Zaini Othman, however, insists that the conventional loans won't be an issue as MBSB has already taken steps to convert them to Islamic.
As at June 30, only about 15% of its RM36.06 billion gross financing/loan book is conventional, he says. These comprise some mortgages and corporate loans. Its personal financing business, which makes up about 63% of its financing book, is 100% Islamic.
"Most of our new loans since 2013/2014 are Islamic because that's about the time we said we'd only do Islamic for corporate loans. For the conventional corporate loans we have, there're no issues with converting them (to Islamic) because we've already spoken to our customers and they said it's not a problem to convert," he says in response to questions from The Edge.
"We convert via entering into a bilateral agreement with the customer that the existing conventional loan will be converted to Islamic via a new Islamic facility agreement."
MBSB's conventional corporate loans stand at only "RM2 billion, or thereabouts", he adds. (The lender's financial statements do not state the Islamic/conventional breakdown.)
"As for the conventional mortgage loans, which is about RM2.5 billion — about half of our total mortgage portfolio — we will be able to convert that to Islamic, and Bank Negara has given us a certain timeline to do it. We will do it through certain programmes," he says, without elaborating.
MBSB's mortgage portfolio stood at RM5.51 billion as at June 30.
What's important for investors to note, Ahmad Zaini says, is that MBSB will not be taking its non-performing loans/financing (NPL) into the merged MBSB-AFB entity. "We're not going to carry forward our NPLs into the Islamic bank, be they Islamic or conventional. Our legacy mortgage NPLs are all conventional … we're not going to carry these through."
He voices frustration on the speculation that MBSB's conventional loans may delay its timeline to becoming a fully-fledged Islamic bank.  "We are ready. We are able to convert into an Islamic entity quite smoothly because we've been doing purely Islamic assets since 2013, that is, any new loan that we have done since then has been Islamic. So in that four-year period, we've been accumulating Islamic facilities.
"As a case in point, our corporate facilities that are undrawn — we've got nearly RM8 billion to RM9 billion — are all Islamic. And all our mid-management level and above have been trained and certified through some form of Islamic certification. We've been preparing ourselves for a while already," he says.
Indeed, MBSB has in the last few years made moves to prepare to become a financial institution. Its profits, which used to come in at record levels annually, took a hit after it started a three-year impairment programme in the final quarter of 2014. The move to raise its provisions was to streamline its operations to be more in line with banking standards and best practices.
Zaini expects the merger with AFB to be completed by  year-end. The details are expected to be disclosed after a formal agreement is inked.
MBSB is by far the bigger of the two, with assets of RM44.88 billion as at June 30, compared with AFB's RM2.6 billion as at March 30.
Buying AFB enables MBSB to clinch an Islamic banking licence. Once merged, the entity will be one of only three listed syariah-compliant companies in the financial services sector. The other two are BIMB Holdings Bhd and Syarikat Takaful Malaysia Bhd.
"There are Islamic funds out there hungry for finance stocks. That's why it's important that MBSB addresses the conventional loans in its book … it needs to be seen as a fully syariah-compliant lender," says an industry observer.
The MBSB-AFB entity would be the country's second largest standalone Islamic bank with total assets of about RM47.48 billion, after Bank Islam Malaysia Bhd, with RM54.25 billion.
The Edge on June 12 had cited sources as saying that the merger involves MBSB buying AFB's assets and liabilities in a deal that values the latter at a price-to-book value of between 1.2 and 1.5 times. The total consideration is about RM650 million, with more than half of that comprising a cash portion.