This article first appeared in The Edge Malaysia Weekly, on September 5, 2022 - September 11, 2022.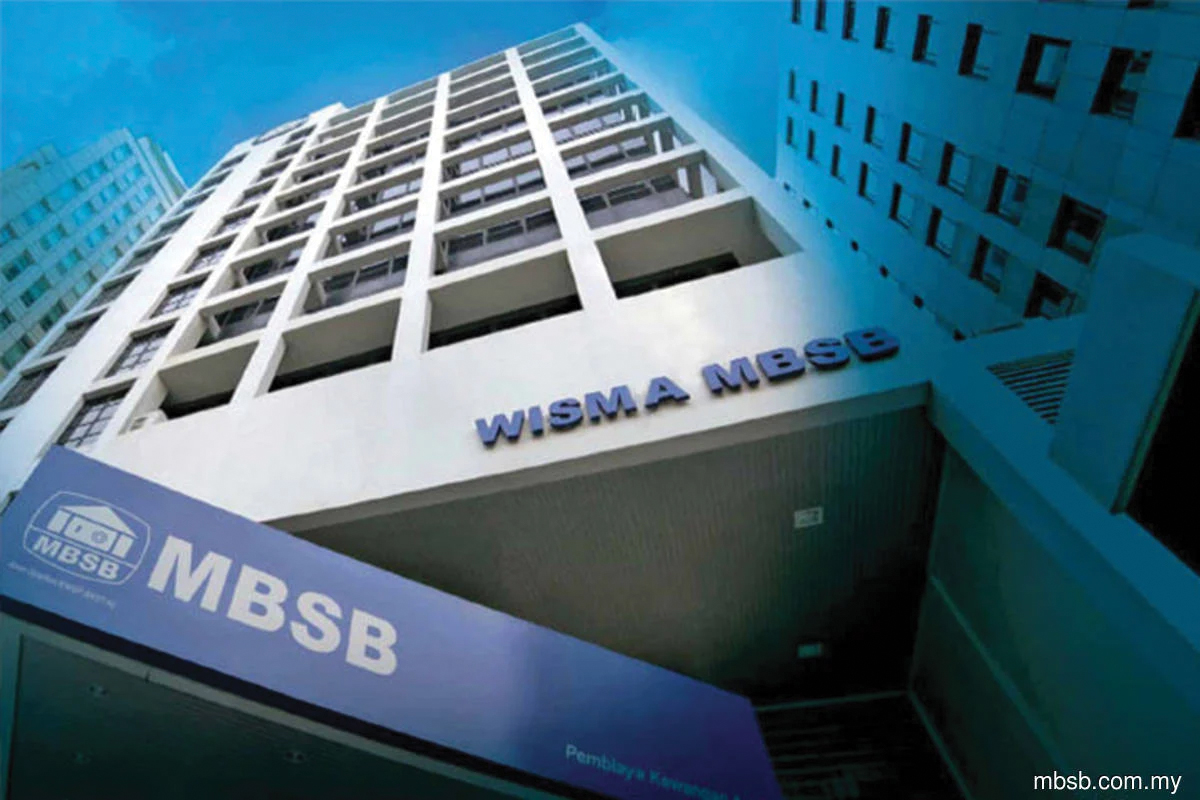 MALAYSIA Building Society Bhd (MBSB) and Malaysian Industrial Development Finance Bhd (MIDF) look to be moving ahead with their planned merger.
Sources say the parties will be submitting a detailed merger proposal to Bank Negara Malaysia this month, setting the stage for the country's first merger between local financial institutions since November last year.
"Due diligence has been done and now the [proposal] is ready to be submitted to the central bank," one of the sources tells The Edge.
The sources declined to divulge details, saying only that the merger will be effected entirely via a share swap — there is no cash portion — and that the Employees Provident Fund (EPF) will end up as the controlling shareholder with a stake of more than 50% in the merged entity.
This is not surprising as Main Board-listed MBSB, by far the bigger of the two entities, is controlled by the EPF, which holds a 65.87% stake as at Aug 3. MIDF, an unlisted entity, is wholly owned by Permodalan Nasional Bhd (PNB).
"The EPF's shareholding will stay above the 50% level, while PNB's will be about 20%, which means the free float will be small. But because this is essentially a backdoor listing for MIDF, PNB may be able to later push its [holding] down into its funds," says another source.
Industry observers note that, given its large shareholding, the EPF too will likely eventually have to pare its stake in the merged entity. Interestingly, the pension fund also has a substantial 41.74% stake in RHB Bank Bhd.
Sources say that if all goes well, Bank Negara's approval of the MBSB-MIDF deal could come by the end of the year, but the merger is expected to be completed only next year.
Earlier in April, Bank Negara had given the parties the go-ahead to hold merger discussions, giving them six months until Oct 5 to do so. On April 22, they entered into an exclusivity agreement to negotiate solely with each other to finalise the structure, pricing, and terms and conditions.
According to a source, the discussions had also included the possibility of the merged entity having a presence in the upcoming Merdeka 118 skyscraper. The building is owned by PNB.
"There was discussion about whether the merged entity will move to the MBSB building [in PJ Sentral, Petaling Jaya] or Merdeka 118. Some argue that the merged entity should have a presence in the centre of Kuala Lumpur," the source remarks.
In 2019, when Al Rajhi Banking & Investment Corp (M) Bhd attempted a merger with MIDF via a share swap, its proposal had valued MIDF at around one time its book value of RM1.7 billion at the time, The Edge reported in November that year, citing sources. The Al Rajhi-MIDF merger fell through because the parties could not resolve an impasse relating to the application of Shariah rules in the merger.
For MBSB, a merger with MIDF would help it cement its position as the country's second-largest standalone Islamic bank by assets after Bank Islam Malaysia Bhd.
As for MIDF — a development financial institution (DFI) set up by the government to help develop key sectors considered important for the socioeconomic development of the country — the union would enable it to clinch an Islamic banking licence and widen its business scope. It currently focuses on three main businesses: investment banking (IB), asset management and development finance.
A merger would be complementary from a business standpoint as MBSB, which focuses mainly on retail banking, does not have an IB or asset management business. The bulk of MBSB's financing portfolio of RM36.84 billion as at end-June is personal-use and residential financing.
MBSB's asset size stood at RM50.85 billion as at end-June, while MIDF's was RM8.73 billion as at end-March. Their combined assets of RM59.58 billion fall behind Bank Islam's RM80.03 billion.
Should the merger go through, it would be the first since DFI Bank Pembangunan Malaysia Bhd's acquisition of Danajamin Nasional Bhd — the country's only financial guarantee insurer — which was completed in November last year.
In January, Singapore's United Overseas Bank Ltd agreed to acquire US-based Citigroup's consumer banking businesses in Malaysia — as well as Indonesia, Thailand and Vietnam — in a deal that marks the first sizeable acquisition between two foreign lenders in the country in over a decade. The deal has yet to be completed.
MBSB reported a higher net profit of RM438.71 million in the financial year ended Dec 31, 2021 (FY2021) compared with RM269.32 million the year before, helped by higher net income and a provision writeback of RM37.26 million. In 2QFY2022, its latest financial results, its net profit fell 64.7% year on year to RM142.29 million.
As for MIDF, its net profit fell to RM33.46 million in FY2021 from RM77.15 million in the previous year, as provisions more than tripled to RM55.42 million from RM14.7 million. It nevertheless maintained a dividend payment of 20.8 sen  a share, the same as the previous year. In 1QFY2022, net profit rose 117% to RM16.23 million, boosted by a writeback of RM5.94 million as compared with a provision of RM1.13 million before.
MBSB's share price, which has shed 9.4% over the last 12 months, closed at 58 sen on Sept 2, giving the company a market capitalisation of RM4.16 billion.