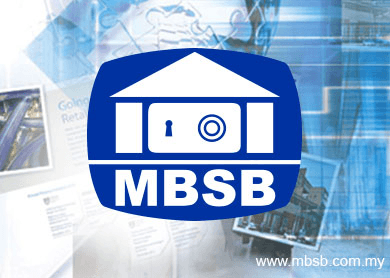 A CAPITAL-RAISING exercise of around RM3 billion is on the cards at Malaysia Building Society Bhd (MBSB) as the non-bank lender readies itself to expand through a merger and acquisition (M&A) exercise, possibly this year. It also needs funds to strengthen its prudential ratios.
"We're thinking of some form of capital-raising, about RM3 billion, with our major shareholder. We'll probably announce details sometime mid-year. It'll most likely be a rights issue.
"The bulk of it (the funds) will be for business expansion, for sure, and part of it for prudential requirements," president and CEO Datuk Ahmad Zaini Othman tells The Edge in an interview.
MBSB (fundamental: 1.2; valuation: 3) has made no secret of the fact that it wants to become a full-fledged Islamic bank, and that its preferred method of doing so is by merging with an existing Islamic financial institution.
The move to raise funds now, Ahmad Zaini says, is all about "gearing up towards eventual discussion, at some point in time, for a corporate exercise that may come on board. We're just getting ourselves ready for that."
News reports of late speculate that MBSB has been looking at Kuwait Finance House (M) Bhd (KFHM) as a potential merger target. KFHM's Middle Eastern parent company, Kuwait Finance House, said it might sell some of its investments, including KFHM, and picked Credit Suisse to advise it on the matter, Reuters reported on May 5.
Ahmad Zaini admits that MBSB has been approached to look at KFHM. But, he indicates that KFHM may not be the most suitable merger partner for it. "Let's put it this way — when you talk about M&A, there'll be many proposals that come to you. [But] if you look at it from a logic point of view, we need to have more of a commercial [banking] platform rather than an investment banking platform — and I think KFHM is more of an investment banking platform."
MBSB, in which the Employees Provident Fund (EPF) has a 64% stake, is understood to be more keen on Bank Islam Malaysia Bhd as a merger partner. Bank Islam, the country's first standalone Islamic bank, is controlled by Lembaga Tabung Haji but the EPF also has a 10.17% stake in it.
Ahmad Zaini says he does not discount the possibility of a merger with Bank Islam. "At the shareholders' level, I think they may have had some discussion," he says, adding however that this is all "exploratory" for now and that there have been no formal talks between the parties.
It was just in January this year that a proposed mega merger of MBSB, CIMB Group Holdings Bhd and RHB Capital Bhd was aborted after six months of talks because economic conditions had turned less favourable.
But Ahmad Zaini remains keen for MBSB to do some kind of M&A exercise that would give it a banking platform, and says this is one of the group's main focus for this year. The industry is becoming increasingly competitive, and for a non-bank financial institution like MBSB to compete effectively with banking rivals, it needs to move out of its current "no man's land" and onto a banking platform, he explains.
In its efforts to close the gap to become more like a bank, it started, as of the fourth quarter of last year, adopting the more stringent loan loss provisioning standards that banks do.
Ahmad Zaini says MBSB conveyed to analysts as early as the third quarter of last year that it would embark on a two-year loan impairment programme. Last year, the group moved towards the industry's non-performing loan (NPL) classification of three months in arrears, from six months in arrears previously.
Toxic loans?
But the more aggressive provisioning stance has taken a toll on MBSB's earnings. On May 7, MBSB announced a 36.8% drop in net profit for the first quarter of its financial year ending Dec 31, 2015 (FY2015), to RM124.3 million. This was mainly because it had a higher loan loss provision of RM101.3 million, compared with just RM15.2 million in the same quarter a year ago.
The provisioning amount was pretty similar to the RM100.1 million that was provided in the fourth quarter of FY2014. But in that fourth quarter, MBSB had still managed to show strong net profit growth of 194% due to the recognition of RM366.06 million in deferred tax assets.
MBSB's 1QFY2015 net profit fell below analysts' expectations, coming in at just 20% of a consensus forecast for the full year. Revenue however held up, growing 3.5% to RM690.6 million.
After six straight years of record annual profits, the less-than-stellar start to FY2015 made investors nervous. Analysts slashed their annual earnings forecast for MBSB for FY2015 and FY2016 on expectations of elevated credit cost over that period. MBSB's share price has fallen 5.5% since the results were announced, to RM1.90 as at last Thursday, its lowest close in just over two years.
Ahmad Zaini however says the impairment programme is a necessary "sacrifice" that needs to be made to put the group on a stronger footing over the long term.
"We need to move our processes — and one of that is impairment — towards a banking platform. And our objective has always been that we need to move toward a loan loss coverage (LLC) of 100%. We are now at 78.5% (as at end-March). The industry is about 98% to 100%. So what do we do ... ignore that?
"That's the reason why we're saying we need to accelerate the impairment programme towards achieving the LLC of about 100% within the next two years — we think that's a reasonable period. And of course, when you do that, it will affect your earnings, your returns and things like that. But these are sacrifices that need to be made in order for us to be on a better, stronger footing later on."
He says the size of provisions in the coming quarters will likely be in the same range as the last two quarters.  "It should be. There should not be any sudden jump on the impaired value."
Ahmad Zaini is indignant about an analyst research report recently that suggested MBSB had "hidden toxic assets" and that the impairment programme would help clear up the group's NPLs which had been sitting in the group's books for the last six years.
The group's solid growth over the last few years had in a large part been due to the sizzling growth in its personal financing (PF) business to civil servants, which accounts for about 70% of its total loan portfolio. Civil servants service these loans through monthly automatic salary deduction.
"I've said this many times — how can the PF portfolio be toxic when we've got salary deduction at source? It can only be problematic if people resign from the government service, as then they'll stop paying us — that is the major cause of NPLs. But obviously, we have our ways of following-up and collecting. The other reason for NPLs is when they (civil servants) face disciplinary action when working, so their payroll may be cut in half or something, but that is not [that common]. There's also death, but then their insurance will eventually sort us out."
He says the group's retail loans, which include mortgages and automotive financing to the private sector, is where MBSB is carrying out its impairment programme.
"Parts of it is the old mortgage portfolio and parts of it is PF. But the PF portfolio is stable. Corporate loans, we've very clean, apart from one legacy loan that's now under legal [process]," he says.
Ahmad Zaini insists that MBSB is "fundamentally strong", with a secure business model. "None of the roughly RM3 billion [we're planning to raise] is to cover impairment, if that's what people are thinking. Impairment is to be covered through our own operating profit."
He says investors however have to prepare for a period of slower growth as the group "bites the bullet" over these two years. MBSB is maintaining its target of 8% revenue growth in FY2015, after 3% growth last year, but expects that showing profit growth this year will be "very difficult". He expects net interest margin to be sustained at around 3.5% this year,
"Obviously, investors, because MBSB has been doing so well the last six years, they think the party will still go on and on. If we don't have this provisioning policy and just adopt our existing policy, yes we will show the growth. But where will it end? If you're looking at MBSB on a longer footing, you have to do something. And the longer-term footing means a banking footing, which means you need to do all these things [like impairment]. These are the costs to comply. It's always going to be there."
He says the group should be able to have more business growth once it is on a proper banking platform. "We'll be able to have more product range, a bigger ability to do more things, lower our funding costs and all that. Right now, we're just spreading ourselves thin. We just have to push more towards corporate loans, which we are already doing," he says.
The upside for the group in these two years could come from loan recoveries through its more aggressive collection strategies. "A lot of our forecasts have not taken into account collection, so if we do that well, we're going to get good recovery."
The group's gross NPL ratio was broadly stable in the first quarter, on a quarter-on-quarter basis, at 6.2%.
Ahmad Zaini expects the net NPL ratio to come in at around 4% this year, from 4.1% last year.
MBSB closed at RM1.93 last Friday for a market capitalisation of RM5.16 billion.
---
Note: The Edge Research's fundamental score reflects a company's profitability and balance sheet strength, calculated based on historical numbers. The valuation score determines if a stock is attractively valued or not, also based on historical numbers. A score of 3 suggests strong fundamentals and attractive valuations. Visit www.theedgemarkets.com for more details on a company's financial dashboard.
This article first appeared in The Edge Malaysia Weekly, on May 18 - 24, 2015.