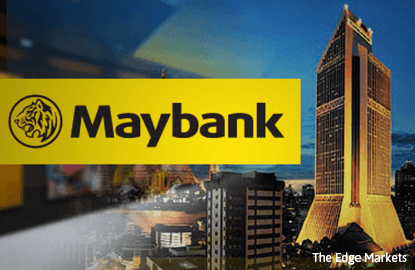 KUALA LUMPUR (July 14): Malayan Banking Bhd (Maybank) is bringing down its base rate (BR) by 20 basis points from 3.2% per annum (p.a.) to 3%, and revising its base lending rate (BLR) to 6.65% p.a. from 6.85%.
Similarly, it will be reducing its Islamic BR and base financing rate by 20 basis points to 3% p.a. (from 3.2%) and 6.65% p.a. (from 6.85%) respectively.
The revision, which follows Bank Negara Malaysia's move to reduce the Overnight Policy Rate (OPR) by 25 basis points to 3%, will take effect tomorrow (July 15).
Maybank group president and CEO Datuk Abdul Farid Alias said the rates revision will benefit borrowers as all loans/financing pegged to the BRs or BLR/BFR will also be adjusted accordingly.
"This revision will assist existing and potential borrowers (to) contend with the current challenging environment and help spur economic and business growth in the country," he said in a statement
"We believe it will also support the government's efforts to ensure that the domestic economy can continue on a steady growth path," he added.
Meanwhile, in line with the reduction in BLR/BFR and base rates, Maybank's deposit rates will also be revised downwards by up to 20 basis points.
The last revision in Maybank's BLR was in July 2014 when it was raised by 25 basis points to 6.85% p.a.