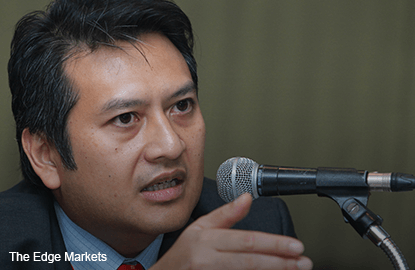 KUALA LUMPUR (Oct 22): The need for integration of regional capital markets is necessary to enhance their competitiveness in the global market, said Malayan Banking Bhd (Maybank) group head of global banking Amirul Feisal Wan Zahir.
The integration of capital markets refers to the creation of a system that allows brokers in the 10-member Association of Southeast Asian Nations (Asean) to connect their clients more easily to trading on each other's exchanges.
"We (Asean) are competing with huge markets such as China, India and Brazil. If we look on a country-by-country basis, we (Singapore, Malaysia and Thailand) are comparatively smaller," Amirul Feisal told reporters on the sidelines of the Financial Times Asean Economic Summit 2015 today.
"It (separate market) is very confusing for foreign investors to invest in (the Asean markets). This is because once they get in, it becomes difficult for them to get out as there is no liquidity," he said, stressing the importance of establishing a regional free flow capital market.
"When people start to understand Asean, more foreign investors will move their businesses here," Amirul Feisal added.
To realise this, Amirul Feisal said the relevant authorities have to create the ecosystem by putting a uniform documentation and legal system in place, citing the sukuk ecosystem as an example.
"We can start with a few member countries, such as Malaysia, Singapore, Thailand, the Philippines and Vietnam, that share a collective investment scheme, before other countries embrace the new system.
"We can focus both on the debt and equity markets," he added.
Although much work has been done on the integration of Asean's capital markets, there are a number of areas that still remained unsettled. So far, only three stock exchanges, namely Thailand Stock Exchange, Singapore Stock Exchange and Bursa Malaysia, have joined the Asean trading link.