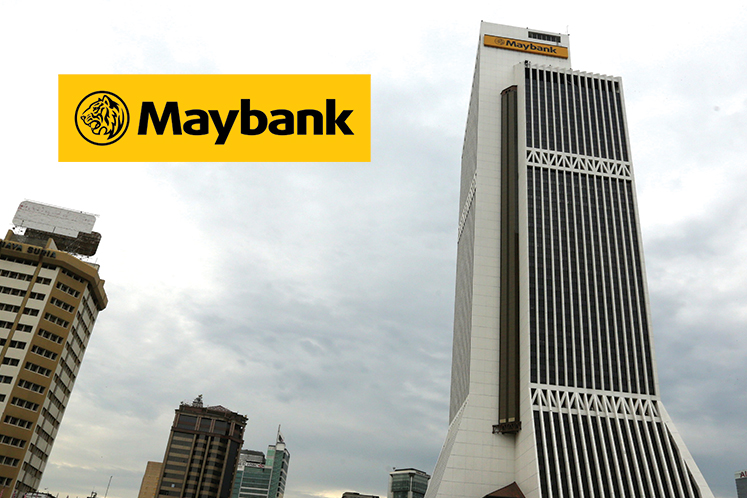 KUALA LUMPUR (Feb 14): Malayan Banking Bhd's (Maybank) Indonesian unit, PT Bank Maybank Indonesia Tbk, achieved a record high profit after tax and minority interests (PATAMI) of Rp2.2 trillion (RM636.3 million) for the financial year ended December 31, 2018, up 21.6% year-on-year, on the back of higher net interest income (NII) and continued improvement in asset quality.
"Better asset quality, a solid growth in Sharia business, combined with improvement in subsidiaries as well as sustained strategic cost management also contributed to the Bank's improved performance," Maybank Indonesia said in a press statement today.
Profit before tax jumped 20.5% to Rp3 trillion, also the bank's highest achievement to date. Recurring PBT rose 34.3% year-on-year (y-o-y) after eliminating exceptional one-off proceeds mainly from the sale of securities in 2017.
Meanwhile, it recorded lower non-performing loan (NPL) levels of 2.6% (gross) and 1.5% (net) as at Dec 31, 2018 compared with 2.8% (gross) and 1.7% (net) respectively in the previous year.
"The bank took the opportunity to sell several legacy NPLs as well as to fully provide and write off legacy NPLs as part of ongoing efforts to streamline its credit portfolio. The bank also remained conservative in managing asset quality and took a proactive stance to work with customers impacted by the challenging economic environment from an early stage.
"Aligned with the improvement in asset quality, the bank was able to reduce its loan loss provisions by 38.6% to Rp1.3 trillion as of December 2018," it added.
Net interest income grew 5.2% to Rp8.1 trillion in December 2018, compared with Rp7.7 trillion in the previous corresponding period; net interest margin improved by 7 basis points to 5.2%.
Sharia Banking continued to record an impressive performance in 2018 with net profit rising 27.3% to Rp803.3 billion from Rp 630.9 billion a year earlier. Its total assets increased by 11.2% to Rp30.2 trillion, making up 17% of the Bank's total assets.
Meanwhile, the bank's loans grew 6.3% to Rp133.3 trillion as at December 31, 2018 from Rp125.4 trillion in the previous year. In line with the bank's strategy to reduce dependence on high cost time deposits, total customer deposits came in 3.7% lower at Rp116.8 trillion as of December 2018 compared with Rp121.3 trillion a year earlier.
"We are pleased to conclude the financial year 2018 with a record bottom line despite the challenging market condition. Our continued transformation journey has indeed borne positive results that augur well for sustained and responsible growth going forward," said Maybank Indonesia's president director Taswin Zakaria.
"As we reinforce our ongoing transformation in Global Banking and the recalibration of our retail business model, our next transformation journey will focus on optimizing technology to provide a better customer experience across all touchpoints. This will be marked by the launch of our new digital banking M2U and the revamp of our website. By doing so, we should be able to sustain value creation for the benefit of stakeholders while at the same time seize opportunities for future growth."  
Meanwhile, Datuk Abdul Farid Alias, President Commissioner of Maybank Indonesia and Group President & CEO of Maybank said: "Although the operating environment continues to remain challenging, we believe that we are poised for further growth in the coming year. Our focus will be on growing our core business segments and further strengthening our digital capabilities to ensure that we remain relevant to all our stakeholders."
Maybank shares settled unchanged at RM9.55 today, valuing the group at RM105.39 billion.