This article first appeared in The Edge Financial Daily, on April 30, 2019.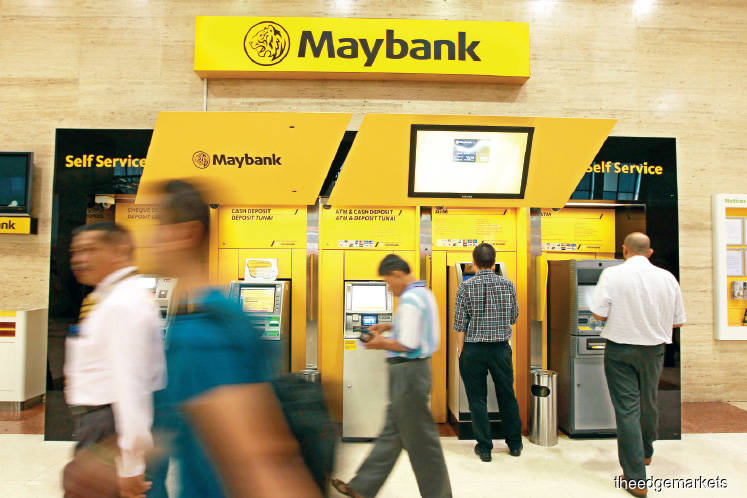 KUALA LUMPUR: PT Bank Maybank Indonesia Tbk's net profit fell 10% to 414.9 billion rupiah (RM120.74 million) for the first quarter (1Q) ended March 31, 2019, from 463.1 billion rupiah a year earlier, due to a higher loan loss provision during the quarter.
In a statement yesterday, the bank said this is due to its conservative stance in setting aside provision for business loans, which continued to be impacted by the challenging economy.
Meanwhile, the bank's operating profit in the quarter rose 6.2% to 966.5 billion rupiah, from 909.7 billion rupiah in 1Q a year ago, supported by a 7.7% growth in net interest income as loan growth in the first three months of 2019 reached 11%.
The bank said despite the challenging conditions it had contained pressures on interest margins, resulting in an unchanged net interest margin of 4.8% for the quarter.
Loans growth was underpinned by a 30% increase in global banking to 35.9 trillion rupiah from 27.6 trillion rupiah, supported mainly by loans from state-owned enterprises and top-tier corporates.
Community financial services' non-retail loans — comprising small and medium enterprises and business banking — grew 8.5% to 56.5 trillion rupiah from 52.1 trillion rupiah.
Customer deposits grew 6.2% to 128.4 trillion rupiah in March 2019, with its loan-to-deposit ratio remaining healthy at 90.1%.
Its liquidity coverage ratio stood at 145.8%, exceeding the mandatory minimum of 100%, as a result of the bank's proactive stance taken to ensure liquidity to mitigate unforeseen risks amid the uncertainty leading up to the Indonesian election.
Maybank Indonesia said its asset quality improved, with lower net non-performing loans level of 1.7% as at end of the first quarter, compared to 1.8% a year earlier.
Maybank Indonesia president director Taswin Zakaria said the bank has resumed the growth momentum as reflected by the progression in its top line despite the challenging start of 2019.
"In regaining our growth, we continue to uphold our prudent portfolio guideline and robust risk management policy to ensure stable asset quality.
"We will continue to seize opportunities for further growth and remain optimistic for the upcoming quarters as we have started to focus on advancing our digital banking platform this year to strengthen customer origination," he said.
Maybank group president and chief executive officer Datuk Abdul Farid Alisa said the 1Q results reflected the foundation that Maybank Indonesia has laid.
"The bank has built a strong capital and liquidity base and firmly embedded sustainable business development strategies which cover retail transformation, digital banking enhancement, culture transformation as well as asset quality selection to ensure continued value creation for all our stakeholders.
"Although the external environment remains challenging; we are confident we can manage the risks and ensure steady growth of our business in the coming quarters," he said.