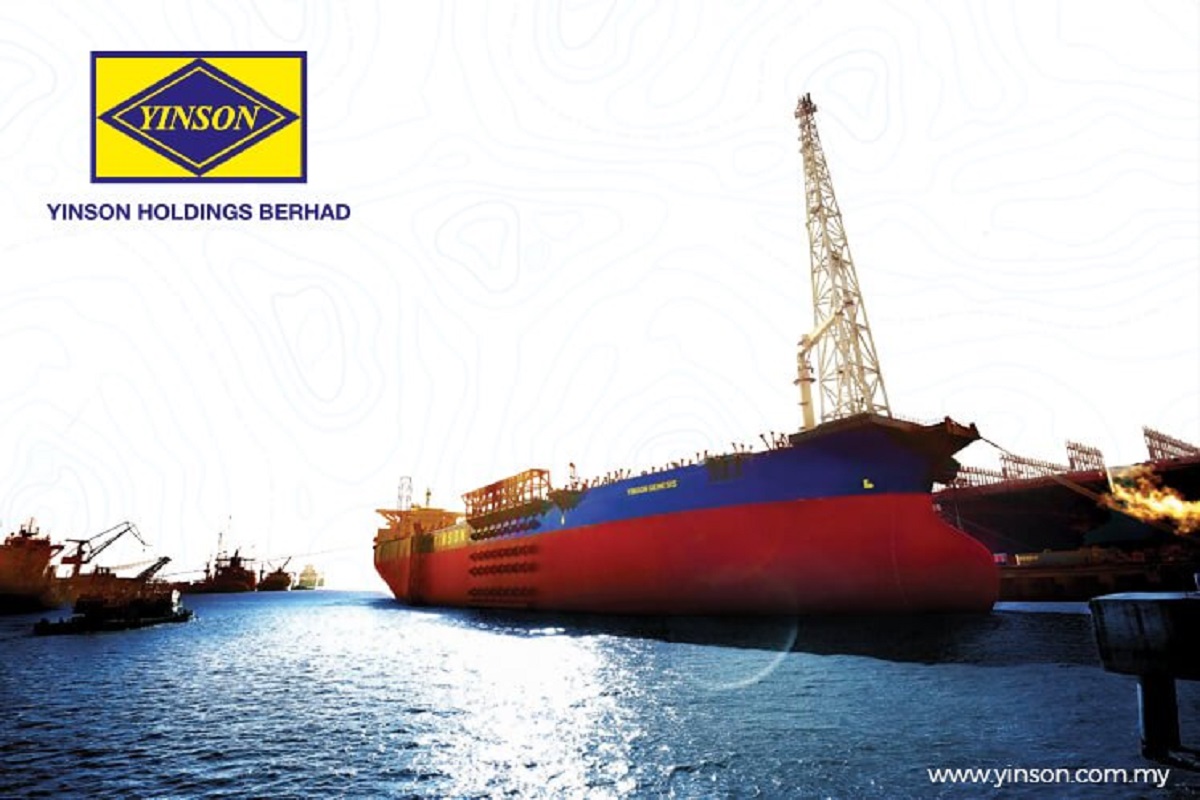 KUALA LUMPUR (Oct 20): Maybank IB Research has upgraded Yinson Holdings Bhd to "buy" from "hold", with an unchanged target price (TP) of RM5.45, as it sees the oil and gas (O&G) stock's value emerge on improved prospects.
Maybank IB Research analyst Liaw Thong Jung said in a note today Yinson's 14% fall yesterday had priced in the Parque das Baleias (PDB) floating production storage and offloading (FPSO) loss scenario and turned Yinson attractive now.
Liaw also believes Yinson has the advantage over peers for a PDB rebid in terms of knowledge of the project (with a short deadline) and the capacity to take on new jobs.
"Assuming it fails to land PDB, tender visibility remains decent for 2021 for Yinson will participate in Enauta's Atlanta and Petronas' (Petroliam Nasional Bhd) Limbayong projects," said Liaw.
According to Liaw, apart from PDB, Yinson has also indicated interest to participate in two tenders (Petronas' Limbayong and Enauta's Atlanta), which will be rolled out in 2021.
Capacity-wise, Liaw said, Yinson can only take on the PDB or Atlanta job (relatively similar in size) and the smaller Limbayong project without running into systemic risk.
"For that, Yinson will likely dispose of one of the two very large crude carriers (VLCCs) [currently on spot and six-month charter], provided that the price is right. Recall that these VLCCs were acquired for the Pecan and PDB jobs," said Liaw.
Liaw also noted that Yinson had dropped the RM500 million to RM700 million rights issue plan for now until it gets clarity over the PDB, Limbayong and Atlanta tenders.
"Should it fail to land any of the above, Yinson will likely declare higher dividends, while at the same time aim to remain syariah-compliant and refocus its resources to accelerate growth in the renewable energy space, which carries much long-term potential in an energy transition period," said Liaw.
Yinson's share price rose six sen or 1.24% to RM4.88 in early trade today, valuing the company at RM5.13 billion.