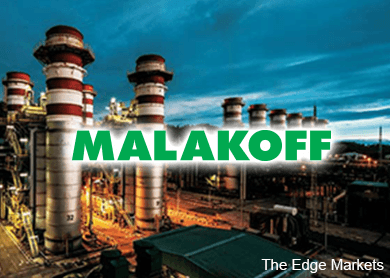 KUALA LUMPUR (May 18): Maybank Investment Bank Bhd (Maybank IB) announced it has bought an additional 38 million shares in Malakoff Corp Bhd at RM1.7917 per share or RM68.08 million.
Maybank IB had so far purchased 115 million shares, worth a combined RM206.315 million, since the independent power producer made its debut last Friday (May 15). The investment banker Maybank bought 77 million shares at RM1.7952 apiece, for RM138.23 million.
According to Capital Markets and Services (Price Stabilisation Mechanism) Regulations 2008, the stabilizing manager may purchase the share of its clients for the sole purpose of preventing or minimising any reduction in the market price of the relevant securities.
In a previous announcement, Maybank IB said it is allowed to take-up to 228.26 million shares, equivalent to 15% of the total number of initial public offering (IPO) shares.
Maybank IB is Malakoff's transaction manager, joint principal adviser, joint global coordinator, joint bookrunner, joint managing underwriter and joint underwriter. It is also Malakoff's stabilising manager.
Malakoff share price closed unchanged today at RM1.80, with 77.14 million shares traded, giving it a market capitalisation of RM8.9 billion.