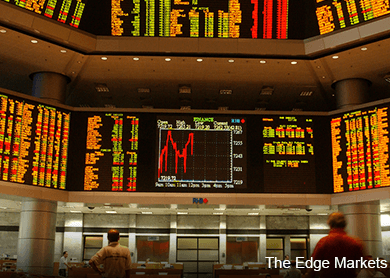 KUALA LUMPUR (Dec 22): Maybank IB Research has lowered its end-2015 FBM KLCI target to 1,830 from 1,940 earlier saying it forecasts a slower FBM KLCI core earnings growth of 0.8% in 2014 (1.6% earlier), and 6.6% in 2015 (8% earlier).
In a strategy note Dec 18, the research house said growth risks remained on the downside at this juncture.
Maybank IB Research said it continues to advocate a defensive strategy for equities.
"Beyond that, market weakness offers opportunities to position for the medium term. We look forward to stronger earnings in 2016.
"Thematic investing includes (i) 11th Malaysia Plan, (ii) further strengthening of the US dollar (USD)/weakening of the Japanese Yen (JPY), (iii) continued weakness in commodity prices, (iv) positioning for Sarawak's state elections, and (v) M&As which unlock values," it said.
On the economy, the research house said upside risk from low crude oil price would keep global inflation rate low.
It said downside risks from currency and financial market volatilities triggered by the outlook of a stronger USD and weaker JPY would continue to exert pressures on regional currencies with knock-on effects on the equity and bond markets.
"For Malaysia, growth is expected to taper amid the crude oil poser.
"We lower 2015 real GDP growth forecast to 5.0% from 5.2% (2014E: 5.9%) on lower net external demand and slower domestic demand due to softer commodity prices and impact of fiscal reforms (GST, removal of fuel subsidies) on consumer and government spending.
"Crude oil price is a major poser to outlook due to the impact on budget balance, trade balance, currency and oil and gas activities," it said.