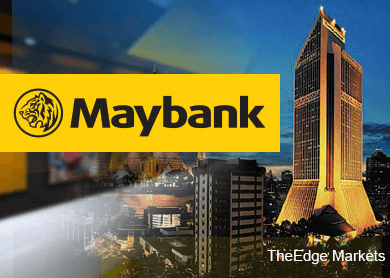 KUALA LUMPUR (Aug 27): Malayan Banking Bhd (Maybank), Southeast Asia's fourth-largest lender by assets, expects Malaysia's economy to slow, raising prospects of lower loan growth and spending, its group president and chief executive Abdul Farid Alias said.
He added that consumption will be weaker following the implementation of a new goods and services tax in April.
"The bank also expects slower loan growth and expenditure in view of the slowing Malaysian economy," Farid said.
He also said the outlook for the equity capital market remained soft in view of the weak market sentiment.
Maybank posted its highest quarterly net interest income of 2.68 billion ringgit since 2010 although its future growth may hampered by a region-wide economic slowdown and depreciation of the Malaysian ringgit and Indonesian rupiah.
The bank has expanded aggressively in Southeast Asia over the past decade and counts Singapore, Indonesia as its major markets outside of Malaysia.
"We have to pay more attention to organic growth in view of the current turbulence. We continue to scout the field for opportunities," Chairman Megat Zaharuddin Megat Mohd Nor told reporters after announcing the bank's second-quarter earnings.
The bank expects to see consistent earnings drivers in the second half of the year.
Maybank, Malaysia's biggest lender, has operations in 20 countries worldwide, including the United States and Britain. Thailand is the only major Southeast Asian nation in which it has no banking operations.
It reported a net profit of 1.58 billion ringgit ($371 million) in the quarter to June, barely improved on the 1.57 billion made in the same quarter a year earlier.
Analysts did not provide quarterly earnings forecasts on Maybank, according to Thomson Reuters data.
Maybank released earnings at the midday trading break. Its shares gained 1.41% to 8.62 ringgit prior to the earnings release, outperforming the benchmark stock index's 1.03% rise.
Smaller rival CIMB Group Holdings Bhd is scheduled to announce its second-quarter earnings on Friday.
($1 = 4.2530 ringgit)