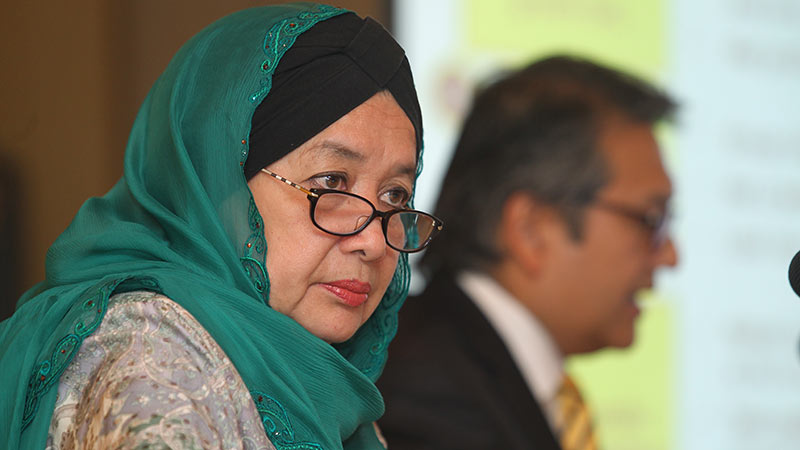 Maybank chairman Datuk Mohaiyani Shamsudin (left) at the group's 2Q/1H results briefing. Photo by: Mohd Suhaimi Mohamed Yusuf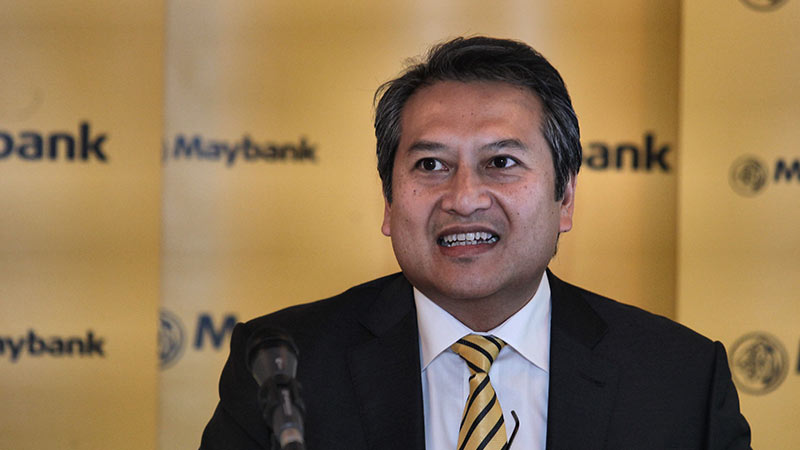 Maybank group CFO Datuk Amirul Feisal Wan Zahir
KUALA LUMPUR (Aug 30): Malayan Banking Bhd (Maybank) reported an 18% increase in second quarter net profit at RM1.96 billion from RM1.66 billion a year earlier on higher insurance and Islamic banking income besides lower allowances for loan impairment losses.
Maybank told Bursa Malaysia today that group revenue grew to RM11.51 billion in the second quarter ended June 30, 2018 (2QFY18) from RM10.92 billion a year ago.
"The group's allowances for impairment losses on loans, advances, financing and other debts decreased by RM248.1 million to RM582.1 million for the quarter ended June 30, 2018 compared to the previous corresponding quarter ended June 30, 2017.
"At Maybank Group, key priorities for 2018 include maintaining pricing discipline across our products, focus on attaining cheaper funding sources to support loan growth, growing our loan portfolio within our risk appetite, while proactively managing our asset quality. The group has also implemented MFRS 9 on Jan 1, 2018 and will continue to keep its capital and liquidity positions strong. The impairment assessment under MFRS 9 is based on the expected credit loss model, which uses forward-looking assumptions, as opposed to the previous accounting standard MFRS 139, in which the impairment assessment is based on an incurred loss model," Maybank said.
MFRS stands for Malaysian Financial Reporting Standards.
For 1HFY18, Maybank reported an increase in net profit at RM3.83 billion from RM3.36 billion a year earlier. Revenue grew to RM23.02 billion from RM22.2 billion a year ago, according to the group.
Barring any unforeseen circumstances, the group said it expects its financial performance for 2018 to be satisfactory against the expected growth prospects of its key home markets. "The group has set its headline key performance indicator for return on equity of approximately 11%," Maybank said.
In a separate statement, group president and CEO Datuk Abdul Farid Alias said that notwithstanding the volatility in the current operating environment, the group will continue to ride on the growing economy to strengthen its banking business as well as fulfil its growth strategy.
"The macro environment presented many challenges to the banking business this year where we saw a slight compression in net interest margin (NIM) due to our deliberate strategy to be defensive from a liquidity perspective in the first half of the year. We have demonstrated our ability to achieve growth even in the midst of significant geopolitical pressures, and we intend to leverage our strong brand equity, digital capabilities as well as our expertise and solid infrastructure to tap into growth opportunities and serve our customers better," Abdul Farid said.