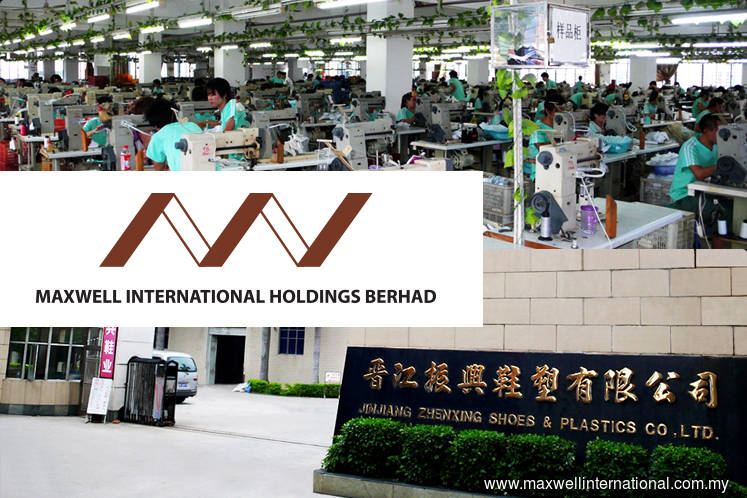 KUALA LUMPUR (Jun 4): Trading in the securities of Maxwell International Holdings Bhd will remain on suspension as the China-based sports footwear manufacturer has not been able to submit its financial reports for the quarter ended Mar 31, 2019.
In Maxwell's filing with the stock exchange this morning, the firm said its shares have been suspended from trading for over a year since May 10, 2018, and with this round of non-compliance with the Listing Requirement, the trading suspension will continue until further notice.
In a separate filing last Friday (May 31), Maxwell said its inability to publish its financial reports since the quarter ended Sep 30, 2018, was because the group faced difficulty in appointing a chief financial officer as it is still experiencing cash flow problems.
"The management has sought potential investors to secure funding for the company," it said.
In another filing yesterday, Maxwell said its deadline to submit a regularisation plan to Bursa Malaysia will be expiring on June 30 this year, and the group has sought for extension to the due date, but the stock exchange is still in consideration on whether to approve such application.