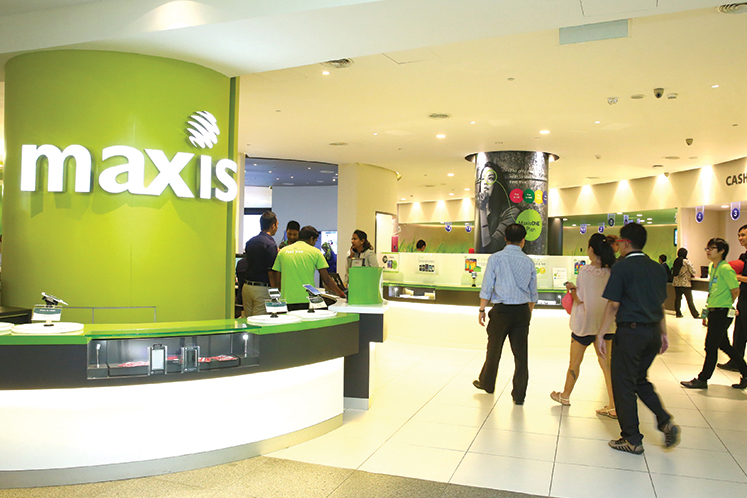 KUALA LUMPUR (April 26): Maxis Bhd expects a substantial rollout of the 5G network by 2021 after the industry decides on the spectrum to apply for the low-latency high-capacity connectivity technology and there is more widespread availability of 5G compatible devices.
Maxis chief executive officer-designate Gökhan Ogut said the National 5G Task Force is expected to make its recommendation to the Malaysian Communications and Multimedia Commission (MCMC) on the appropriate spectrum to adopt 5G network.
"In terms of when can we be 5G ready, we are still looking at couple years ahead of us, for mainly two reasons, one of it is that the spectrum to be used for 5G is not decided yet.
"There is a task force organised by MCMC, which we are also part of it, working on different spectrum options for Malaysia, and will be making a recommendation towards the end of the year on spectrum.
"The second part of it is devices, yes, we have started seeing 5G compatible devices, but these are just the introduction now, not even on sale yet. We will be seeing the introduction of more devices. Prices get lowered so that penetration can start increasing. All these will lead us to a substantial launch of 5G around year 2021," he said.
Maxis head of consumer business Dushyan Vaithiyanathan, who was present at the briefing, said historically, Maxis has been the first mover in terms of adopting new network technology, and expects this round of 5G adoption to be no exception.
"In terms of any technology and innovation on network, it has always been Maxis that is leading it. The 4G wave that we introduced in 2015, was really the first wave in Malaysia.
"If you go back and look at how 4G grew in Malaysia, it had been phenomenal. The usage of 4G data had almost quadrupled in a year, based on the fact that we have a really good network, large coverage footprint, as well as devices," he said.
"The whole point of 5G is to ensure there are devices and applications to use 5G, but whenever that is, we will mainstream that future first before anyone else. 2021 is probably when we feel there will be substantial movement in terms of 5G, but beyond that we intend to be leading the market all the way," he added.
Ogut said in line with the 5G network availability, there will be more opportunity for Maxis to expand its enterprise businesses.
"We need to think about it as not just a better 4G experience, but a new way of doing business. 5G technology is able to connect substantially higher number of things per base station versus 4G technology, and this is why we are expecting it to accelerate industry 4.0 in manufacturing, and in different industries, it will really change the way we do business," he said.
Therefore, Ogut said Maxis aspires to double its enterprise businesses in three years in terms of revenue contribution, and triple the size of this segment in five years.
"This is quite a big ambition, and going from RM8 billion to become a RM10 billion (service revenue) company, enterprise will be contributing the most in this growth," he said.
Maxis had announced in February that it is aiming to grow its RM8 billion service revenue for the financial year ended Dec 31, 2018 (FY18), to RM10 billion in FY23.
Meanwhile, Ogut also said as Maxis provides more comprehensive digital solutions and services, the financial performance gauge for ordinary cellular service provider, like average revenue per user (Arpu), will be less meaningful.
"Our Arpu decline in 1QFY19 was mostly attributable to the MTR (mobile termination rate) cut, which is quite a big MTR cut. It is one third of what it was in December, and it will be gradually going down over the next couple years. [But] Arpu has becoming less meaningful to judge the health of the business," he said.
Dushyan said Maxis is focusing more on average revenue per account (Arpa) as a gauge of operating performance now.
"A single Arpu does not necessarily make up the profitability of the business because we will intend to sell more solutions, lines and services. We will also work on to start using Arpa in our presentation, because this phenomenon of Arpa has becoming much more important now than before," he said.
Maxis saw its postpaid monthly Arpu fall to RM88 in 1QFY19 from RM94 in 4QFY18, while prepaid monthly Arpu declined to RM40 from RM42.
The decline in Arpu coupled with loss of wholesale network sharing contract have resulted in Maxis net profit falling 22% to RM409 million or 5.2 sen per share 1QFY19 from RM523 million or 6.7 sen per share a year ago.
In its filing with Bursa Malaysia today, the group declared an interim dividend of five sen per share, payable on June 27.
Maxis said revenue was flat at RM2.23 billion, compared with RM2.24 billion in previous corresponding quarter.
Ogut told the media today that if the group excludes the revenue from wholesale network sharing contract, service revenue grew 0.9% to RM1.88 billion in 1QFY19 from RM1.86 billion a year ago.
"We lost one large network sharing contract, if we take out that revenue lost, our revenue is growing 0.9%, so the underlying business is growing, and the fundamental is very strong," he said.
Maxis 3G Radio Access Network's (RAN) share agreement with U Mobile Sdn Bhd is set to end. It was originally slated to end by December last year, but both parties agreed to extend the wholesale network sharing contract by another three months for Peninsular Malaysia and six months for Sabah and Sarawak.