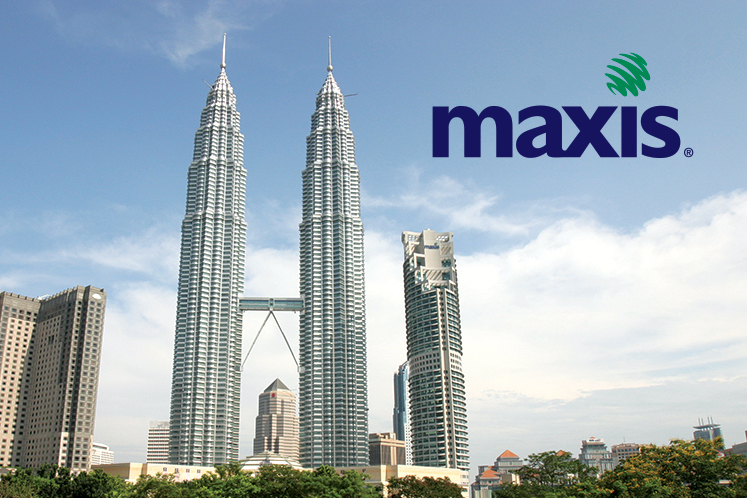 KUALA LUMPUR (Aug 20): Maxis Bhd will continue investing in accessing available fibre networks in Malaysia, building its own, and securing access to higher speeds in coming months, said its chief executive officer Robert Nason.
"We believe that broadband has a great future and we see a significant growth potential in this market. We welcome the government's initiative to enable the industry to offer more choices at competitive prices to consumers and businesses," he said in a statement announcing the launch of Maxis' 'Always On' affordable high-speed fibre broadband plan for consumers and businesses today.
The fibre plans are available in speeds of up to 100Mbps, at prices 36% to 65% lower than previous similar plans.
Maxis said consumers can get the 100Mbps plan at RM129 per month, and 30Mbps at RM89 per month whereas business customers can take up the 100Mbps plan for RM139 per month, and 30Mbps for RM99 per month including business grade service options of 'Always On' and 'peace of mind' benefits.
The group's consumer business head Dushyan Vaithiyanathan said its worry-free business proposition is a mainstay in its products and solutions, and aims to continue this commitment to its home broadband customers.
"With our unrestricted, no conditions, highly affordable plans, we have essentially opened up a new era of accessible fibre broadband for even more Malaysian homes. The future is about converged offerings, and we have the ability to offer both fixed and mobile to provide a total connectivity solution to our broadband customers," he added.
"Connectivity is the lifeblood of any business, particularly for small-medium enterprises (SMEs) and micro SMEs that operate in extremely competitive space, meaning that they need 'the peace of mind of Always On' with a 24-hour connection.
"With the increasing reliance on web usage and cloud services, our fibre connectivity offers the best tool to businesses so that they can operate, expand and grow with complete confidence," said Maxis enterprise head Paul McManus.
"Thus, our business fibre plans are therefore the right solution to future proof Malaysian businesses as it allows them to focus on running their business with the reassurance that their connection will never let them down. The underlying technology will be flexible enough to support them as their needs grow in the future," he added.
At 3.27pm, Maxis dipped one sen or 0.17% to RM5.74 with 141,900 shares done for a market capitalisation of RM44.87 billion.