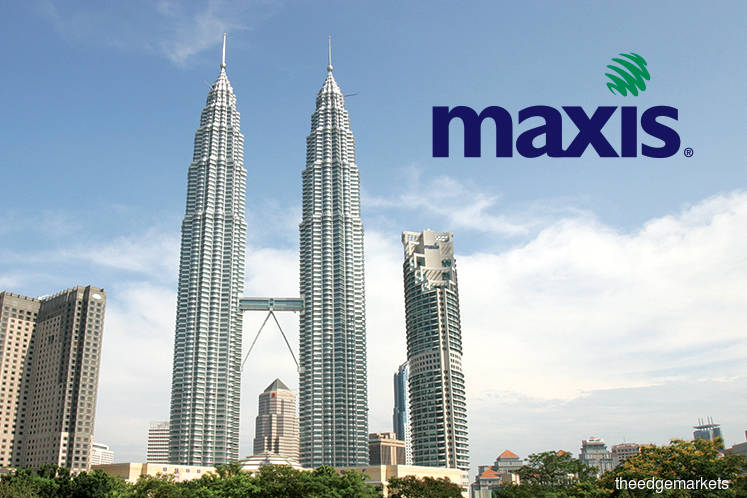 KUALA LUMPUR (Feb 8): Maxis Bhd's fourth quarter net profit rose 11% to RM559 million from RM505 million a year earlier as the mobile telecommunication network provider's postpaid revenue increased while business expenses including traffic, commission, network and finance cost fell.
In a filing with Bursa Malaysia today, Maxis said revenue stood at RM2.15 billion in the fourth quarter ended Dec 31, 2017 (4QFY17) versus RM2.21 billion a year ago.
"Postpaid service revenue grew by 6.5% from RM1.01 billion (restated to include all inbound roaming revenue) in 4QFY16 to RM1.076 billion in the current quarter. Capex (Capital expenditure) for the current quarter decreased by RM66 million to RM382 million, mainly attributable to the completion of network modernisation in 4QFY16.
"Market is expected to remain competitive as data quality and pricing continues to be the focus for customers and competition," Maxis said.
For 4QFY17, Maxis declared a dividend of five sen a share, bringing full-year dividends to 20 sen a share.
For the full financial year, Maxis said net profit increased to RM2.19 billion from RM2.01 billion a year earlier as revenue rose to RM8.7 billion from RM8.61 billion.
"2017 was a strong year with many proud highlights. We gained further market share both in revenue and profits. We developed our superior 4G LTE network to be unparalleled in quality as the best and fastest data network in the country," said Maxis chief executive officer Morten Lundal.
"Overall, our customers enjoy a combination of lots of quality data, attractive products and great connectivity. We are most of all proud to record the highest customer satisfaction we have ever seen. We are on track towards our ambition for full digitalisation of Maxis. All in all, a strong finish to a great year," he added.
At 12:30pm today, Maxis shares settled at RM6.07. The stock saw 159,500 shares traded.