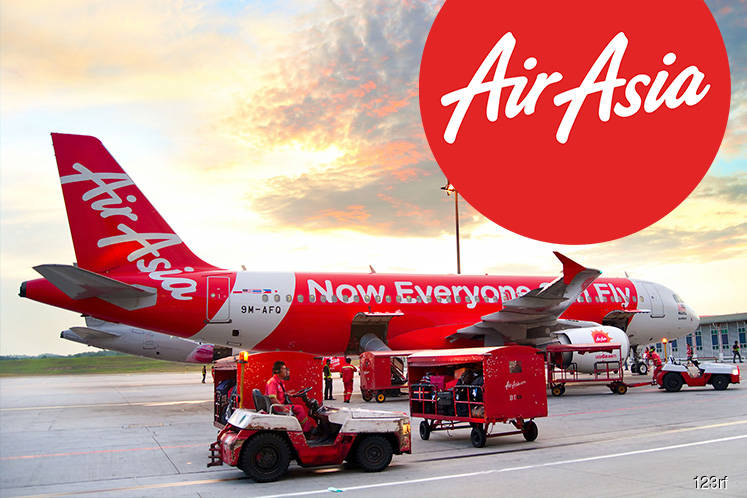 KUALA LUMPUR (June 14): In a continuing spat over the allocation of air traffic rights (ATRs), AirAsia Group Bhd has charged the Malaysian Aviation Commission (Mavcom) with micromanaging the aviation sector and not understanding the core business of airlines.
This follows a statement yesterday by Mavcom stating that its allocation of ATRs was meant to facilitate orderly growth while also weighing the risk of overcapacity on a particular route.
Describing Mavcom's remark as "grossly misleading", AirAsia said it is disingenuous for the aviation regulator to state that ATR allocations follow a process that takes into account airlines' views, "as it does not".
"Mavcom is not an airline, and should leave the business to actual airlines like AirAsia that understand the market. We have a dedicated team of 20 people working on network and scheduling as well as another 60 people doing route revenue working to make flights more affordable for the rakyat," AirAsia Malaysia chief executive officer Riad Asmat said in a media statement today.
By failing to understand the true business of airlines, and by trying to micromanage the industry, Riad said Mavcom is doing more harm than good to Malaysian aviation, which is the exact opposite of its mandate.
"It is holding the industry back with slow approvals and high charges while other countries invest heavily in increased air traffic connectivity, to the detriment of the Malaysian tourism sector and the economy," he said.
Mavcom had defended its decision to reject AirAsia's request to add more flights for two routes — Kota Kinabalu-Sandakan and Kuala Lumpur-Haikou (in China) — citing overcapacity as one of the main reasons.
To this, AirAsia said, "Inter-Sabah air connectivity has been held back for years and we are keen to boost tourism in the state."
In addition, it also questioned why MASwings, a regional airline operating the rural air services in East Malaysia, is being allowed to operate 21 trips per week on the Kota Kinabalu-Sandakan route.
"MASwings is a fully subsidised airline and possesses an undue financial advantage over other commercial airlines, and a review of its 21 times weekly service is required," AirAsia added.
AirAsia had previously requested an increase of its Kota Kinabalu-Sandakan services — currently at a 90% load factor — to 32 trips per week from 25.
As for the Kuala Lumpur-Haikou route, AirAsia said it is irrelevant for Mavcom to state that the carrier had previously operated and terminated the route in 2012 because market conditions have changed since then.
"Chinese nationals now enjoy an electronic visa facility for travel into Malaysia and Malaysia is one of the 59 countries that enjoy visa-free access to Hainan Island, where Haikou is located," AirAsia said.
"These factors mean additional capacity is needed on the route to cope with the projected increase in traffic between Kuala Lumpur and Haikou," it added.
AirAsia reiterated that the responsibility for granting route approvals should be handed back to the Ministry of Transport (MoT).
"MoT understands the importance and values the benefits of a fully liberalised aviation industry, and has consistently granted the necessary route approvals as long as bilateral rights are available," it said.
AirAsia's share price gained seven sen or 2.24% to close at RM3.20 today, giving it a market capitalisation of RM10.69 billion.