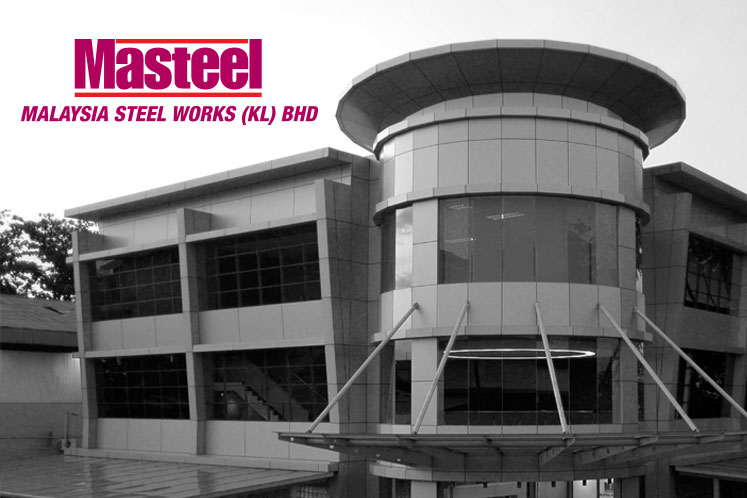 KUALA LUMPUR (Aug 29): Malaysia Steel Works (KL) Bhd (Masteel) posted a 24.6% drop in net profit to RM7.98 million in the second quarter ended June 30, 2018 (2QFY18) from RM10.59 million a year ago, mainly due to a foreign exchange (forex) loss compared with a forex gain in 2QFY17.
This resulted in a lower earnings per share of 1.89 sen for 2QFY18 compared with 4.38 sen for 2QFY17.
Quarterly revenue, however, grew 11.7% to RM324.7 million, from RM290.76  million a year ago, on higher selling price from the strengthening of local steel price.
In the cumulative six months (1HFY18), Masteel's net profit rose 4.2% to RM25.7 million from RM24.67 million a year ago, while revenue was up 18.8% to RM759.5 million from RM639.49 million in 1HFY17.
Going forward, the group expects to maintain its competitiveness and sustain its position as a competitive steel producer in Southeast Asia through the revamping of its facilities, despite the volatile market condition.
However, the group anticipates steel prices to remain subdued as domestic steel is well supplied.
"In the near term, the group will likely face headwinds from on-going global trade wars that may result in diversion into Malaysia, steel products from other countries that have been affected by the US import tariffs," Masteel said.
"However, the group is not directly affected by the US tariffs as the group historically does not export its products to the US," it added.
Masteel shares closed up two sen or 3.03% at 68 sen today, with 3.98 million shares done, bringing it a market capitalisation of RM290.52 million.